Brian Esler
When I take on a case, I resolve to seek the best outcome available for each client—whether that means a negotiated solution or pursuing their rights all the way to a final court judgment.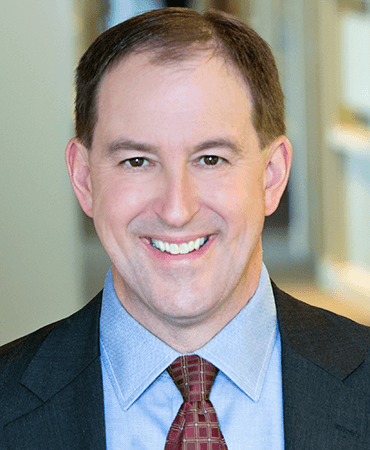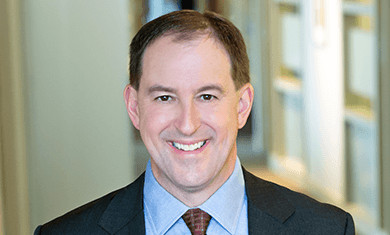 About Brian
Brian Esler's practice is focused on complex business litigation, intellectual property advice and litigation, construction litigation, defense of financial institutions, and appellate advocacy. He has broad courtroom experience in a variety of venues, having argued or tried cases in state, federal, and tribal courts, and before federal and state agencies. Brian has been recognized by Super Lawyers as one of the "Top 100 Attorneys" in Washington numerous times, and Benchmark Litigation regularly lists him as a "Washington Litigation Star."
Brian's practice uniquely spans the fields of technology and construction. Brian has handled numerous intellectual property and technology disputes, especially in the area of trade secrets, with one judge commenting on his "demonstrated expertise in trade secrets litigation" when awarding his client fees for dissolving an injunction. Brian also represents a variety of construction industry clients involved in projects throughout the Pacific Northwest, including major public works projects. In addition, he is also a highly-skilled appellate advocate and recently convinced the United States Supreme Court to grant his client's petition for a writ of certiorari in an ongoing dispute involving novel issues at the intersection of trademark law, arbitration law, and international law.
Brian is a member of the Business Torts and Unfair Competition subcommittee of the ABA Section of Litigation and serves on the Washington State Bar Association's Court Rules and Procedures committee, chairing its appellate rules subcommittee. He is an active member of the Attorneys Council of the American Subcontractors Association and of the Litigation Counsel of America, an invitation-only network of top litigators from around the country. Brian is also an accomplished arbitrator, serving as an appointed arbitrator for the King County Superior Court, as a panelist for the American Arbitration Association, and as an advisory board member of the Seattle chapter of the Chartered Institute of Arbitrators.

Representative Experience
Activities
Professional

Plus
King County Bar Association, Member

Intellectual Property Law Section
Judiciary and the Courts Committee, Past Chair
Local Rules Committee of the King County Superior Court, Past Representative

American Bar Association, Member

Intellectual Property Law Section
Construction Law Forum

Washington Journal of Law, Technology and Arts, External Editorial Board Member
American Subcontractors Association, Attorneys' Council, Member
Associated General Contractors of America, Washington Chapter, Member
Civic

Plus
British-American Business Council of the Pacific Northwest, Member and Past Board Member
Leadership Tomorrow Program, Graduate
Woodland Soccer Club, Coach
Recognition
Selected for inclusion in The Best Lawyers in America® (Seattle, WA)

Litigation—Intellectual Property, 2021-present

Named a "Washington Litigation Star" by Benchmark Litigation, 2018-present
Selected for inclusion as a Washington Super Lawyer, 2014-present

Top 100 Washington Super Lawyers, 2017-2020, 2022

Rated AV® Preeminent™ by Martindale-Hubbell®
Insights from Brian
"Tips for Handling Non-Competes and Employment Issues in Today's Antitrust Climate," American Bar Association Seminar, moderator (May 2023)
"The Dos and Don'ts of Public Contracting in 2023—Procurement Processes," Miller Nash, Construction Webinar Series (Feb. 2023)
"Everything You Wanted to Know about the Metaverse but Were Afraid to Ask: Legal Issues Surrounding Blockchain, NFTs, and Web 3.0," American Bar Association, Litigation Section 2023 Corporate Counsel CLE Seminar, moderator (Feb. 2023)
"Effectively Using Experts Early in Business Litigation," American Bar Association, Litigation Section Roundtable (May 2021)
"'Schein'-ing a Light on Circuit Splits—Non-Signatories, Delegation, and the Coming Battle Over Arbitration Discovery," CIArb, webinar (Sept. 2020)
"Payment Clauses: What to Watch For and How to Negotiate Them," American Subcontractors Association (Jan. 2020)
"Prompt Payment Clauses: What to Watch For and How to Negotiate," American Subcontractors Association (Oct. 2019)
"Using Drones: What Subcontractors Need to Know," American Subcontractors Association (Oct. 2017)
"The Seven Habits of Highly Effective Clients," American Subcontractors Association, 2017 SUBExcel Conference (Mar. 2017)
"The Seven Habits of Highly Effective Clients," American Subcontractors Association, 2016 SUBExcel Conference (Mar. 2016)
"London Calling," British American Business Council, moderator (Feb. 2012)
"Fundamentals of Construction Contracts," American Bar Association, Forum Committee on the Construction Industry (Nov. 2012)
"Copying the Hard Drive on the Way Out: The Employer Strikes Back Against Employee Disloyalty," Miller Nash Graham & Dunn, Employment Law Seminar (Oct. 2015)
"Emerging Legal Issues in Mobile Communications," MobileNorthwest 2011 Conference (May 2011)
"How to Make Friends and Infringe Works: Copyright and Social Media," Third Annual Inland Empire Intellectual Property Institute (Oct. 2012)
"The Legal Landscape: Key Issues in the Mobile Marketplace," MobileNorthwest 2009 Conference (Nov. 2009)
"Intellectual Property, Copyright and Trademark Protection," The Seminar Group, Doing Business in China Conference (Jan. 2009)
Pacific Northwest Wireless Summit (Jan. 2009)
"Mobile Industry Legal Issues," MobileNorthwest 2008 Conference (Oct. 2008)
"Emerging Legal and Regulatory Issues in Mobile Commerce," Wireless Northwest Conference (Sept. 2007)
"Dare to Discover," Washington State Bar Association (2007)