Julie L. Reed
I help my clients acquire, manage and enforce patents and trademarks to align their IP portfolios with their business strategies in order to obtain results—revenues, partnership opportunities, and/or larger market share. With a background combining engineering, law and business, I am an effective advocate with the technical acumen to understand my client's business and technologies.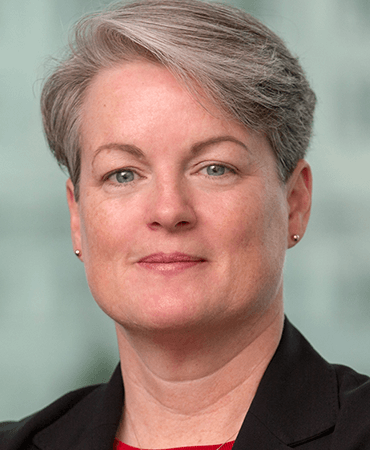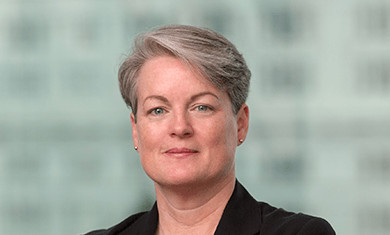 About Julie
Julie Reed is a patent attorney focusing on acquiring, managing, and enforcing patents and trademarks in support of clients' business strategies. She has extensive experience in licensing, and also acts as IP counsel for companies without in-house IP attorneys.

With an electrical engineering degree and a chemistry background, Julie has acquired patents for clients in computer and other electrical hardware, software, consumer products, additive manufacturing and 3D printing, materials, and alternative energy technologies. Julie understands the demands between business objectives, IP strategies, and IP law. She has successfully supported clients in various situations to achieve their overall goal, including acquiring and managing a complete IP portfolio through to product launch, and guiding another client with IP strategy during its acquisition.
Julie is the chair of the firm's technology and emerging business department. With attorneys licensed from California to Washington, she leads a multidisciplinary industry team with passion and insight. Julie has presented and written on various IP topics including patents, trademarks, and copyrights. She is recognized as an IAM Top 1000 patent professional.

Julie began her career as a digital systems design engineer at Texas Instruments. After a few years, she moved into the legal department and became a patent agent before attending law school. As a patent agent at she learned patent prosecution by working with attorneys at the leading edges of licensing and litigation, including how to write effective patents for both. After becoming a patent attorney and spending several years protecting TI's DLP® technology as the intellectual property strategy manager, she moved on to serve as the first in-house patent counsel at Sharp Labs of America. Prior to joining Miller Nash, Julie worked at Marger Johnson for over eighteen years and served two separate terms as president of the firm.
Show More
Show Less
Representative Experience
Activities
Professional

Plus
Oregon Entrepreneurs Network

Sponsorship Committee, Member

Technology Association of Oregon, Member
American Intellectual Property Law Association


Patent Law Committee, Member
Women in IP Law Committee, Member

Association of University Technology Managers
Washington Women Lawyers, Member
Washington State Bar Association, Member
American Bar Association, Member
Texas State Bar Association, Member
Recognition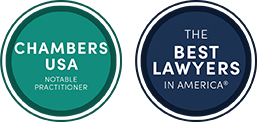 Selected for inclusion in IAM Patent 1000—The World's Leading Patent Professionals, 2017-current
Recognized as a "Patent star" by Managing Intellectual Property IP STARS, 2021-present
Recognized as a "Notable Practitioner" by Chambers USA in Intellectual Property, 2021
Selected for inclusion in The Best Lawyers in America® (Vancouver, WA)

Technology Law, 2024-present
Trademark Law, 2024-present
Insights from Julie
"The Collision of AI and IP," Oregon State Bar, Technology Section, CLE presentation (Nov. 2023)
"Lessons from the Trenches: How Language in Agreements May Have Unintended Consequences on the Ability to Recover Value," AUTM, Western Region Meeting (Nov. 2022)
"IP Considerations for the Cannabis Industry," Winnebago County Bar, Virtual CLE (June 2022)
"Top Five Tricky License Agreements," The Association of University Technology Managers (AUTM), Western Region Meeting (Oct. 2021)
"IP Considerations for the Cannabis Industry," Oregon State Bar, Intellectual Property Section, webinar CLE (Sep. 2020)
"Protecting Your Intellectual Property: Legal Dos, Don'ts, and Tips," Miller Nash Graham & Dunn, Breakfast Roundtable Series (Oct. 2019)
"Copyright Law and the Internet," Multnomah Bar Association, CLE presentation (June 2019)
"OEN PubTalk: Ask The Attorney," Oregon Entrepreneurs Network (Mar. 2019)
"Alternatives to Traditional Practice of Law," Washington Women Lawyers—Clark County/St. Helens Chapter, Motivation to Make Things Better For You and Those Around You CLE Series (Mar. 2019)
"Intellectual Property," Greater Vancouver Chamber of Commerce, Small Business Class (Sep. 2018)
"Intellectual Property," Washington State University—Vancouver, Senior Symposium (Aug. 2018)