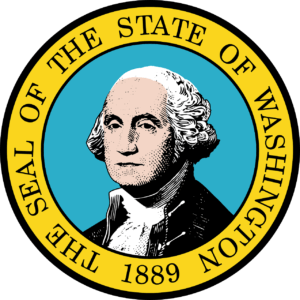 Late last month, the United States District Court for the Western District of Washington faced an issue that appears never to have been addressed in Washington or any other state: Whether a policyholder may pursue a bad faith claim against its excess insurance carrier for refusing to defend when the insured's primary carrier is insolvent. In King County v. Travelers Indemnity Company, District Court Judge Marsha Pechman denied an excess insurer's motion for summary judgment, finding that the carrier had failed to establish that the primary insurer's insolvency did not trigger the excess duty to defend based on the specific duty-to-defend language in the excess policy.
The excess carriers, Hartford Accident and Indemnity Company, insured King County excess of a $500,000 primary policy issued by Commercial Standard Insurance Company. Commercial Standard became insolvent in 1985. King County argued that Commercial Standard's insolvency triggered Hartford's duty to defend under the following policy language:
The Company will defend any claim or suit against the insured seeking damages on account of injury or damage to which the policy applies and which no underlying insurer is obligated to defend…
When King County tendered its defense to Hartford, Hartford refused to defend, arguing that its duty to defend could not be triggered unless the underlying insurance had been exhausted—that is, unless the primary carrier had paid out policy benefits. King County then sued Hartford, claiming that its refusal to defend was an act of bad faith.
In denying Hartford's summary judgment motion, Judge Pechman focused on whether the term "damage…which no underlying insurer is obligated to defend" includes an underlying insurer who is unavailable to defend because it is insolvent. The judge found that under the plain meaning of the term "obligated," a primary insurer that has become insolvent could no longer be considered as "obligated" to defend a claim. Further, to the extent a contrary interpretation has been argued by Hartford, it merely reflected an ambiguity in the policy, which required the court to select the interpretation most favorable to King County.
The court noted that Hartford could have avoided a bad faith claim by defending the county under a reservation of rights, then seeking a judicial determination of its duty to defend without leaving the county to fend for itself. Because Hartford did not do so, the court permitted the county's bad faith claim to proceed.
This decision highlights the danger to insurers of denying a defense (particularly in high-stakes litigation like this—where the underlying dispute involves a Superfund site, the Lower Duwamish Waterway—and particularly in Washington) and the value of thoroughly parsing the terms that an insurer may use to justify a denial of coverage. Hartford's failure to interpret its policy terms in a way that benefited coverage may end up costing it quite a bit in the end.