K. Michael Fandel
I specialize in handling complex commercial litigation and real estate law for local and international clients. I have spent my entire career with Miller Nash because the collaborative environment allows me to provide my clients with attentive service and broad capabilities, regardless of the size of their business, transaction, or dispute.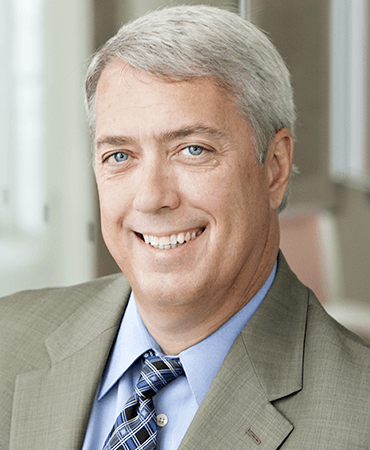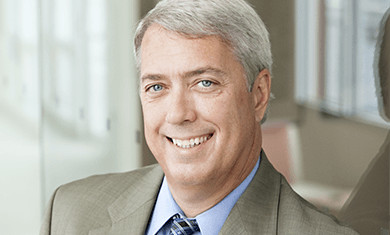 About Mike
Mike Fandel is a commercial litigator whose practice focuses on complex business, and international litigation, including contract disputes, real estate, product and premises liability, trade secret and licensing litigation, cross-border disputes, and insurance recovery. He also has extensive experience in franchise and distribution, eminent domain, and class action litigation.

Mike has successfully represented petroleum product manufacturers, real estate brokers and agents, developers, management companies, franchisors, policyholders, software developers, patent licensors, seafood processors, and other companies and individuals before state and federal courts and in arbitrations throughout the Western United States and internationally. His achievements include jury trial defense verdicts in a multi-million dollar product and premises liability class action, a multi-family toxic exposure lawsuit, and numerous residential real estate non-disclosure actions, as well as successful prosecution of a licensing royalties claim before an International Chamber of Commerce arbitral tribunal in Tokyo, Japan. Mike has been a speaker and panelist on litigation topics relating to the real estate, product liability, petroleum industries, as well as legal ethics. Mike has been selected as a Washington Super Lawyer more than a dozen times, including as a Top 100 Washington Super Lawyer since 2018.
Mike serves as the firm's general counsel.

Representative Experience
Activities
Professional

Plus
King County Bar Association, Member
King County Bar Foundation, Board of Trustees
Washington State Bar Association, Member
Oregon State Bar, Member
American Bar Association

Tort and Insurance Practice Section
Insurance Coverage Committee

International Bar Association, Member
Recognition
Selected for inclusion in The Best Lawyers in America® (Seattle, WA)

Insurance Law, 2024-present
Commercial Litigation, 2020-present

Named a "Washington Litigation Star" by Benchmark Litigation, 2018-present
Selected for inclusion as a Washington Super Lawyer, 2000-2003, 2013-present

Top 100 Washington Super Lawyers, 2018-present

Selected to Top Lawyers in Commercial Litigation, Seattle Metropolitan Magazine, 2010
Rated A-V® Preeminent™ by Martindale-Hubbell®
Insights from Mike
"Young Litigators Forum Session Report," International Bar Association Legal Practice Division, International Litigation News (Sept. 2017)
"In Extraordinary Ruling, Washington Supreme Court Applies 'Efficient Proximate Cause' Rule to Liability Coverage Dispute," Miller Nash Graham & Dunn, The Northwest Policyholder, coauthor (May 2017)
"Washington Court Limits Coverage by Estoppel When Insured's Assets Are Not at Risk," Miller Nash Graham & Dunn, The Northwest Policyholder (Dec. 2016)
"If You Purchase Contaminated Property, Is It Covered?" Miller Nash Graham & Dunn, The Northwest Policyholder (Aug. 2016)
"Washington Federal Court Goes Where None Have Gone Before on Excess Carrier Bad Faith," Miller Nash Graham & Dunn, The Northwest Policyholder (Feb. 2016)
"Additional Insured Endorsements May Not Provide the Protection Intended," Graham & Dunn (June 2011)
"Washington Limits the Immunity of Architect and Engineers against Construction Safety Claims," Graham & Dunn (June 2011)
"United States Supreme Court Reverses Arthur Andersen Conviction," Graham & Dunn (June 2005)
"Ethics for In-House Counsel" (2013-present)
"The U.S. Legal System," International Bar Association, Annual Litigation Forum Conference Young Litigators Seminar (May 2017)