Michael Porter
Providing thoughtful strategies to address complex and nuanced issues drives the day-to-day engagement I have with clients. Responsiveness is critical. I find deep satisfaction in partnering with clients to identify potential outcomes to various actions that enable and empower decision making in matters concerning employees, customers, students, community members, and other constituents.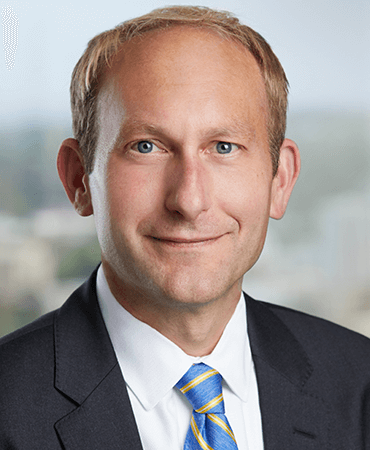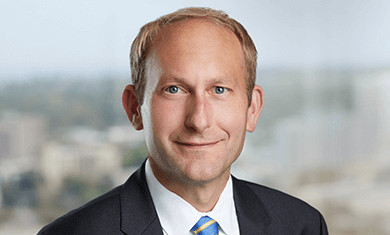 About Michael
Michael Porter is a partner and member of the firm's employment law and labor relations and education law practice teams. He works with public and private employers in all areas of labor and employment law, providing strategic advice and counsel to address and reduce risk of employment claims in light of the overall goals of the employer.
Mike's employment work includes the defense of complex employment matters such as wage and hour class actions; trials centering on employment discrimination, retaliation, and whistleblower claims; and litigation of constitutional claims asserted against public entities such as those involving the First Amendment, including speech and religious freedom cases and procedural and substantive due process and other constitutional claims. Mike represents employers dealing with traditional labor issues, ranging from negotiating with unions, arbitrating grievances, and representing employers in matters involving the National Labor Relations Act and the Oregon Public Employee Collective Bargaining Act.

Mike's practice also focuses on serving public school districts, private schools, and higher education institutions on issues involving employment, including tenure issues, student rights and discipline, education programs, and federal and state regulatory compliance. Through this work, Mike has tried lawsuits and has addressed issues through the Office for Civil Rights (OCR) and other regulatory bodies, including extensive negotiations with OCR and the United States Department of Justice to obtain favorable resolution terms for institutions. This education-related work has encompassed litigation, advice, and counsel under Title IX of the Education Amendments, Section 504 of the Rehabilitation Act, the Americans With Disabilities Act, the Fair Housing Act, and Title VI of the Civil Rights Act, as well as constitutional issues such as public-forum restrictions and equal protection restrictions on consideration of race or other protected status in educational programs. Mike's practice encompasses litigation and providing practical strategies that educational institutions must consider while advancing their unique educational missions.
Mike regularly undertakes speaking engagements and provides training to clients and to industry groups. Mike's presentations include employment- and education-related topics for the National Association of College and University Attorneys, the National School Boards Association Council of School Attorneys, the Oregon Chapter of the College and University Professional Association for Human Resources, the Oregon School Boards Association, and the Confederation of Oregon School Administrators.
Show More
Show Less
Representative Experience
Activities
Professional

Plus
Employment Law Alliance, Oregon representative
Campus Legal Advisor Newsletter, regular contributing columnist and advisory board member
American Bar Association

Section of Labor and Employment Law, Employment At –Will, A State-by State Survey 2011 and supplements through 2016, regional editor and Oregon author

Oregon State Bar

Employment Actions in Contract Labor and Employment Law Private Section: Legal Publications, co-chapter editor 2011 Rev.

Portland State University, adjunct professor teaching U.S. and Oregon school law in the continuing administrator licensure program
University of Kansas School of Law, board of governors
St. Bartholomew's Episcopal Church, chancellor
Campaign for Equal Justice's Laf-Off, stand-up comedy performer
National Council of School Attorneys and Oregon Council of School Attorneys, member
National Association of College and University Attorneys, member
Reviewer for portions of the Oregon Educator licensing assessments for the Oregon Teachers Standards and Practice Commission
Recognition
Selected for inclusion in The Best Lawyers in America©

Named "Lawyer of the Year" in Employment Law - Management, 2018
Employment Law-Management, 2014-present
Labor Law-Management, 2014-present
Litigation-Labor and Employment, 2013-present

Selected for inclusion as an Oregon Super Lawyer, 2015-present

Selected to Rising Stars, 2008-2009
Insights from Michael
Mike is a prolific writer on various topics. Following is a listing of publications since 2015. A complete list is available upon request.
"A Whole New Employment Reality, Considerations, and Challenges: Leave and Remote-Worker Supervision and Morale," Miller Nash Graham & Dunn, K-12 Education: News You Can Use, coauthor (Apr. 2020)
"CARES Act Creates Potential Employer Incentives to Maintain Payroll," Miller Nash Graham & Dunn, News You Can Use, coauthor (Mar. 2020)
"What Oregon Employers Must Give Workers During the Pandemic," Portland Business Journal, coauthor (Mar. 2020)
"Federal Government Requires Additional 80 Hours of Emergency Paid Sick Leave for Many Absences Arising From COVID-19," Miller Nash Graham & Dunn, News You Can Use, coauthor (Mar. 2020)
"Responding to a Crisis: Planning for Inevitable Challenging Events Can Solidify Crisis Response and Reduce Liability Exposure," Miller Nash Graham & Dunn, News You Can Use (Nov. 2019)
"Salary Threshold for Exempt Employees Increases Effective January 1, 2020—Plan for More," Miller Nash Graham & Dunn, News You Can Use, coauthor (Sept. 2019)
"Responding to a Crisis: How Human Resources Can Make Things Better, Not Worse," Associated General Contractors, Constructor Magazine, coauthor (June 2019)
"Take Two: The Department of Labor Proposes Increasing White-Collar Salary Minimums Again," Miller Nash Graham & Dunn, News You Can Use, coauthor (Mar. 2019)
"Countdown to Compliance: Employment Law Resolutions for 2019," Miller Nash Graham & Dunn, News You Can Use (Dec. 2018)
"Effective Use of Legal Resources Plays Significant Role in Managing Risk," Campus Legal Advisor (Jan. 2018)
"The Educator's Guide© To Student Discipline in Oregon (Third Edition)," cowriter (Oct. 2017)
"Rising Dough? BOLI's Position Change on Daily vs. Weekly Overtime in Portland Specialty Baking Creates Anxiety for All Employers; Recent Hearing Clarified the Dispute," Miller Nash Graham & Dunn, News You Can Use (Feb. 2017)
"Look Up and Down and All Around—Department of Labor Guidance Emphasizes "Vertical" and "Horizontal" Joint Employment for Wage-and-Hour Liability," Miller Nash Graham & Dunn, News You Can Use (Feb. 2016)
"Supreme Court's Decision Raises Awareness of Religious Freedom on Campus," Campus Legal Advisor (Oct. 2015)
"Assumptions Create Exposure to Claims of Transgender Discrimination," Campus Legal Advisor (July 2015)
"EEOC v. Abercrombie & Fitch Stores, The Supreme Court Tackles Religious Discrimination Under Title VII," Miller Nash Graham & Dunn, News You Can Use (June 2015)
Mike is a frequent speaker on various topics. Following is a listing of presentations since 2015. A complete list is available upon request.
"Did the Curve Flatten on Performance Management? Managing Legal Risks in 2021-22," Oregon School Personnel Association, 2021 Spring Conference (Apr. 2021)
"A Toolbox for Handling Employee Expression in Difficult Times: Politics and Religion in the Workplace," Miller Nash Graham & Dunn, Employment Law Seminar (Dec. 2020)

"Siting the Foundation: Remote Workers in Different States," Miller Nash Graham & Dunn, Employment Law Seminar (Dec. 2020)
"Employment Claims Arising Out of Special Education Programs," Confederation of Oregon School Administrators, 40th Annual Oregon School Law Conference (Dec. 2020)
"Activism, Racial Justice, and Its Impact on Legal Issues Concerning Employees," Confederation of Oregon School Administrators, 40th Annual Oregon School Law Conference (Dec. 2020)
"Addressing Harassment in Light of the Oregon Workplace Fairness Act and Commitments to Racial Justice," Oregon School Personnel Association, 2020 Virtual Fall Summit (Oct. 2020)
"Campus Speech in 2020: Social Justice, Social Media, COVID-19 and an Election," Employment Law Alliance, webinar, moderator (Sept. 2020)
"Addressing Harassment in Light of the Oregon Workplace Fairness Act and Commitments to Racial Justice," NW EEO/Affirmative Action Association, webinar (July 2020)
"Remote Work—This is (Virtual) Reality: Challenges and Key Legal Considerations Concerning Remote Workers," Oregon School Personnel Association, OSPA Hour (July 2020)
"If Only We Had…Using Early Lessons from COVID-19 to Help Plan for the Future," Employment Law Alliance, webinar (May 2020)
"Keep Your Eyes on the Prize: Addressing Mental Health Issues in the Workplace," Oregon School Personnel Association, Advanced HR Retreat (Feb. 2020)
"Investigations: Tips and Traps for Managing and Conducting Effective Investigations," Confederation of Oregon School Administrators, Oregon School Law Conference (Dec. 2019)
"Navigating the Intersection of Free Speech and Anti-Harassment: Supporting a Healthy School Climate in Tumultuous Times," Confederation of Oregon School Administrators, Oregon School Law Conference (Dec. 2019)
"Raising the Nautical Flag and Avoiding Rough Waters: Identifying and Managing HR Risks," Miller Nash Graham & Dunn, Employment Law Seminar (Oct. 2019)
"Creating and Maintaining Public Records and Responding to Public Records Requests," Property and Casualty Coverage for Education, PACE Day 2019 (Apr. 2019)
"Hot Legal Topics," Oregon School Personnel Association (OSPA), Spring Conference (Apr. 2019)
"Executives, Legislators, Agencies and the Courts: How State and Federal Policy, Regulations, and Judicial Decisions Shape How Private, Not-for-Profit Colleges and Universities Operate," Independent Colleges of Washington, board meeting (Apr. 2019)
"Responding to Employee and Faculty Sexual Misconduct," National Association of College and University Attorneys, Annual Conference (June 2018)
"Muslim Students and Staff: Legal Requirements Regarding Accommodations, Religious Freedom, and Nondiscrimination," Oregon School Boards Association, Council of School Attorneys Workshop (Nov. 2017)
"Elephant Ears and Donkey Rides: When Politics Enter the Workplace," Miller Nash Graham & Dunn, Employment Law Seminar (Oct. and Nov. 2017)
"North America Regional Panel," Employment Law Alliance, Asia Pacific Client Conference, panelist (Oct. 2017)
"Top 20 HR Questions," Oregon School Personnel Association, Advanced HR Retreat (July 2017)
"What Would You Do? A Legal Review of Employment Case Law and Arbitrator's Findings," Oregon School Personnel Association, 2017 Spring Conference (Apr. 2017)
"The Juggling Act: Accommodating Mental Disabilities," Oregon School Personnel Association, 2017 Spring Conference (Apr. 2017)
Oregon School Boards Association, 70th Annual Convention (Nov. 2016)
"Spinning Straw Into Gold: Wage and Hour Compliance in the Wake of DOL's Updated Exemption Regulations," Miller Nash Graham & Dunn, Employment Law Seminar (Nov. 2016)
"From Eid al-Fitr to Hijabs: Applying Religious Freedom, Nondiscrimination, and Accommodation Standards for Muslim Students and Staff," National School Boards Association, School Law Practice Seminar (Oct. 2016)
"Religious Accommodation in the Workplace," NW EEO/Affirmative Action Association (July 2016)
"Wage and Hour Basics," Willamette Valley Higher Education Human Resources Consortium, Management Development Seminars (Dec. 2015)
"Another Dimension of Sight, Sound, and Mind: The Bermuda Triangle of Family Leave, Reasonable Accommodations, and Workers' Compensation," Miller Nash Graham & Dunn, Employment Law Seminar (Oct. 2015)
"Key Issues under the ADA and Section 504 for U.S. Colleges and Universities: What You Need to Know for the 2015-2016 Academic Year," Employment Law Alliance, webinar (Sept. 2015)
"Inside Out: The Ethics of the In-House/Outside Counsel Relationship," National Association of College and University Attorneys, 2015 Annual Conference (June 2015)