Max L. Forer
I approach client relationships with genuine care for the client's needs and a team-oriented focus. My experience has taught me that clients truly appreciate extra effort, clear and direct communication, and thoughtful solutions.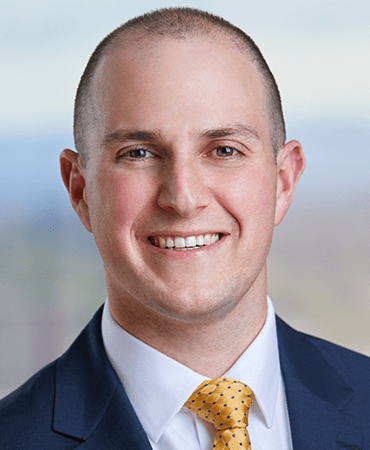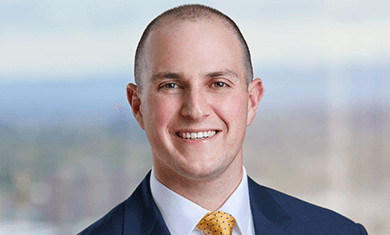 About Max
Max Forer provides counsel on a wide variety of business and real estate transactional matters, including mergers and acquisitions, corporate finance, real estate financing, commercial leasing, purchase and sale agreements, commercial landlord-tenant disputes, easement agreements, and corporate governance matters. As a former D1 student-athlete, his practice also focuses on various sports-related matters, including IP licenses and assignments relating to name, image, and likeness (NIL), assisting athletes throughout their careers and in retirement with business and nonprofit ventures, and working with brands associated with sports on the sponsor side of influencer, signage, naming rights, and presenting sponsor agreements. Max continues to stay at the forefront of the fast-moving NIL landscape, closely monitoring state, federal, and NCAA legislative changes and proposed laws and providing clients with actionable insight into how to address the inevitable changes that recent NIL legislation will bring.
Before joining Miller Nash, Max worked at a local firm where he advised clients on real estate, corporate, business, and intellectual property matters. Max served as a judicial extern for U.S. District Court Judge John V. Acosta and as a legal extern for Lane County Circuit Court Judge Curtis Conover. While in law school, Max worked at Octagon Football, International Sports and Entertainment Agency, where he gained experience editing NFL player contracts, waivers, and agreements.

Representative Experience
Real Estate

Plus

Represented owner in $10.1 million refinance of office property.

Represented owner in $10.8 million combination refinance and construction loan of ministorage facility.

Represented owner in obtaining $14 million construction financing for hotel.

Represented owner in obtaining $9 million construction financing for hotel.

Represented owner in obtaining $11.2 million construction financing for hotel.

Represented buyer in a loan and option to buy and purchase of $12 million multifamily property.

Represented owner in $21 million refinance of multifamily property.

Represented buyer in purchase of $22 million multifamily property.

Represented buyer in purchase of $24 million multifamily property.

Business

Plus

Represented seller in sale of local boutique fitness business.

Represented company in recapitalization of shares and investor acquisition.

Prepared and negotiated $1.3 million sale and security documents for seller in sale of local technology business.

Represented 12-member investment group in an acquisition of commercial property in the Pearl.

Represented 33-member investment group investing in a purchase of a hotel and related properties.

Sports, Entertainment & Media

Plus

Successfully challenged the National Women's Soccer League's minimum age rule in U.S. District Court as an illegal boycott in violation of federal antitrust law on behalf of 15-year-old professional soccer player Olivia Moultrie. Trial team obtained a temporary restraining order and a preliminary injunction in this landmark case, prohibiting the NWSL and its teams from boycotting Moultrie due to her age. Achievements also included securing favorable rulings on significant questions arising out of federal antitrust and labor law, including that the NWSL and its teams did not constitute a "single entity" for antitrust purposes and that Moultrie's claim was not precluded by federal labor statutes and did not interfere with ongoing collective bargaining between the NWSL and the NWSL Players Association. Case culminated in the negotiation of a settlement ensuring Moultrie's right to continue playing in the NWSL, subject to the provisions of any final collective bargaining agreement.
Activities
Professional

Plus
Multnomah Bar Association
Oregon State Bar, Member
American Bar Association
NAIOP Commercial Real Estate Development Association, Oregon Chapter, Member, 2019-present
Civic

Plus
Sport Oregon, Board Member
Oregon Hillel, Board Chair
Oregon Alumni Association, Member
Oregon Student-Athlete Mentor Program, Mentor
Jewish Federation of Greater Portland, Member
Leadership Portland, Portland Business Alliance, Class of 2020
Recognition

Named to Portland Business Journal's 40 Under 40 list, 2023
Selected for inclusion in Best Lawyers: Ones to Watch® (Portland, OR)

Corporate Law, 2024-present
Real Estate Law, 2023-present
Business Organizations (including LLCs and Partnerships), 2022-present
Entertainment and Sports Law, 2022-present
Mergers and Acquisitions Law, 2022-present

Selected for inclusion as an Oregon Super Lawyer—Rising Star, 2018-present
Insights from Max
"Navigating College Athletics' Legal and Regulatory Environment," NIL Summit (June 2023)
"Legal Playbook: Navigating Contracts and Negotiations," University of Oregon, Taking Flight: The Future of Women's Sports Business (May 2023)
"Career Exploration and Professional Planning," University of Oregon School of Law, panelist (Feb. 2023)
"NIL and Collegiate Sports Medicine Town Hall," National Athletic Trainers' Association, Intercollegiate Council for Sports Medicine, panelist (Jan. 2023)
"Landscape and Impacts of NIL Intellectual Property," Dallas Bar Association, Intellectual Property Law Section (Oct. 2022)
"Protecting Your Student Athletes," NIL Summit (June 2022)
"Goals and Goal Setting," Oregon Hillel, October Board Chair Call, co-presenter (Oct. 2021)
"Make Your Own Luck in Law School," University of Oregon School of Law, Pre-Orientation Program (Aug. 2020)
"Oregon Law Summer Sports Institute," University of Oregon School of Law, featured speaker (July 2020)
"Name, Image, and Likeness Rules Update: NCAA Final Report and Recommendations," Miller Nash Graham & Dunn, webinar (May 2020)
"NCAA Name, Image, and Likeness Rules: What Institutions Can Do Now to Prepare for the NIL Rules," Miller Nash Graham & Dunn, webinar (Mar. 2020)
"International Issues and Navigating Evolving CBD Policies and Licensing Issues When Working with Athletes," Seattle University School of Law/Seattle University Law Review, CLE Symposium (Feb. 2020)
International School of Beaverton "Culture Week," Career Workshop (Jan. 2020)
"It's in the Name! NIL Discussion on Rule Changes," Sports Lawyers Association (Jan. 2020)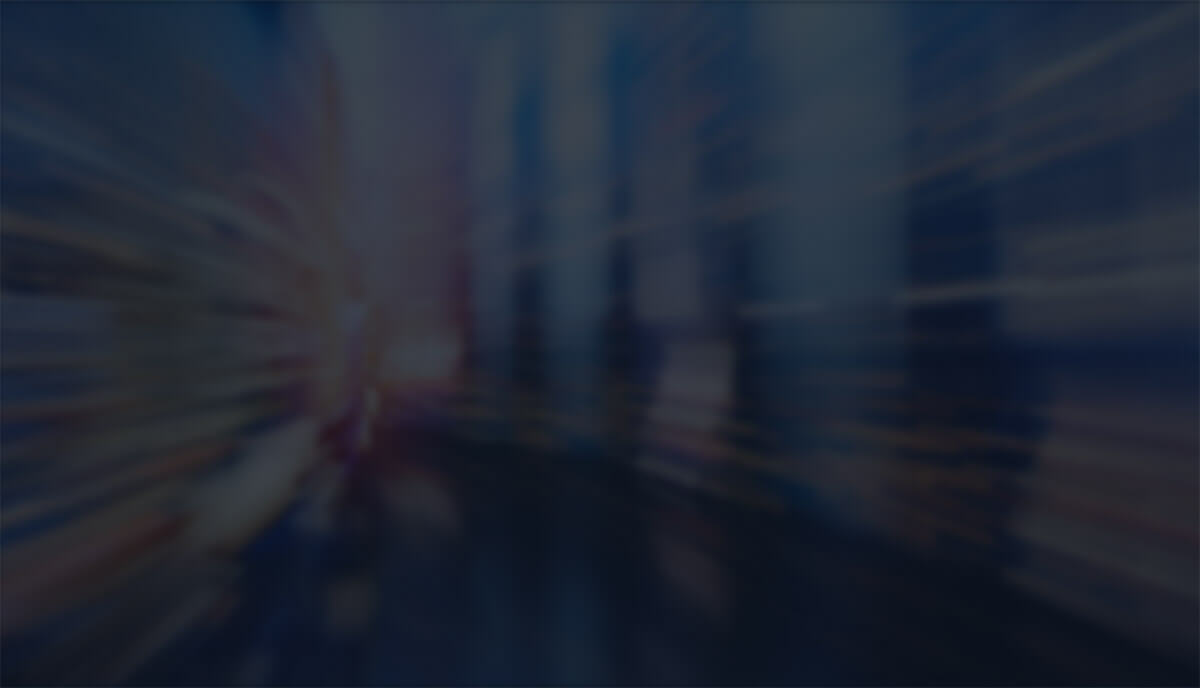 Outside the Office
Max played football for the University of Oregon from 2006-2011 where he played on teams that made it to the Las Vegas Bowl, Sun Bowl, Holiday Bowl, Rose Bowl, and the National Championship. Shortly after, Max was a gold miner for the Fairbanks Gold Company. When he's not in the office, Max enjoys Portland's delicious food scene and exploring the Pacific Northwest with his wife, Jordan, his son, Jack, and two labs, Daffodil "Daffy" and Dobby.