Liani J. Reeves
As a former general counsel, I understand client needs from an insider perspective. I strive to work with clients to understand their unique needs and how a legal strategy fits into the overall goals of the organization.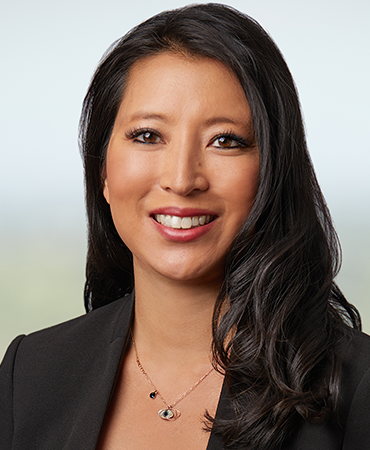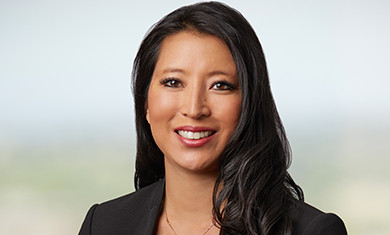 About Liani
Liani Reeves is an experienced employment attorney and litigator. Throughout her career of over 20 years, Liani has worked in the public, private, and nonprofit sectors as both in-house general counsel and as outside counsel. She has represented hundreds of clients ranging from start-up businesses to the Governor of Oregon. She has extensive litigation experience, having taken numerous cases to a jury trial verdict, through arbitration, or to find a negotiated resolution. In each case, Liani works with clients to find the best strategy and outcome for each particular case and client.
Liani is often hired as an external investigator to conduct investigations into sensitive and high-profile matters, including sexual misconduct, ethics violations, and harassment and discrimination. She also conducts investigations under Title IX.
Liani also provides advice and extensive training to employers on how to comply with their legal responsibilities and works with employers on how to embrace diversity, equity, and inclusion values in the workplace. For public sector clients, she often advises on government ethics and transparency and constitutional issues.
Prior to joining Miller Nash, Liani was partner and president at an employment, labor, and employee benefits firm in the Pacific Northwest. Liani also served as the former general counsel to the Oregon Office of the Governor where she advised on a wide range of legal issues, including employment, government transparency, First Amendment issues, public safety, and government ethics. Prior to working for the Governor, she spent almost a decade as an assistant attorney general and deputy chief trial counsel for the Oregon Department of Justice Trial Division, primarily handling employment matters. Her clients included state agencies such as the Oregon Department of Corrections, Oregon's public universities, and the Oregon State Legislature.

Liani devotes significant time to issues involving women and minorities by actively engaging in organizations and associations throughout the community. Additionally, she advocates on issues impacting her community of international adoptees, including the importance of passing the Adoptee Citizenship Act which closes a gap for adult adoptees who came as children but whose parents failed to properly secure their citizenship.

Activities
Professional

Plus
Oregon State Bar

Immediate Past President, 2021
President, 2020
Board of Governors, 2017-2020

American Bar Association

Government and Public Sector Lawyers Division Council

Secretary, 2023
Treasurer, 2022
Council Member, 2015-present

National Association of University and College Attorneys
Oregon Asian Pacific American Bar Association
Oregon Minority Lawyers Association

Board of Directors, Cochair, 2001-2008

Title IX Coordinator Certifications from the Association of Title IX Administrators (ATIXA), 2016
Civic

Plus
The Immigrant Story, Board of Directors, 2022-present
The German Marshall Fund of the United States

American Marshall Memorial Fellow, Spring 2023
Portland City Coordinator, 2013-present

Oregon Commission on Asian and Pacific Islander Affairs

Chair, 2005-2011
Appointed Commissioner, 2005-2011

Korean American Citizens League, Cofounder and President, 2004-2008
Recognition
"Award of Merit," Oregon State Bar, 2023
"Woman of Influence," Portland Business Journal, 2021
Selected for inclusion in The Best Lawyers in America® (Portland, OR)
Recognized as a "Leader in Their Field" by Chambers USA for Labor & Employment—Oregon
"Civil Rights Champions Award," Oregon League of Minority Voters, 2019

Received for "going beyond the call of duty to promote and advocate for civil rights, for all peoples"

Recipient of various "Outstanding Mentor Awards" from Willamette University College of Law and Lewis and Clark Law School, 2008-2017
"Judge Mercedes Deiz Award," Oregon Women Lawyers (OWLS), 2015
"President's Award for Diversity & Inclusion," Oregon State Bar, 2014
Recipient of the inaugural "Liani J. Reeves Inspiration Award" by the Asian Pacific American Law Students Association from Willamette University College of Law, 2014
"Mary Merten James Mentorship Award," Willamette University College of Law, 2014
"Best Lawyers Under 40," National Asian Pacific American Bar Association, 2011
"Up and Coming Lawyer of the Year," Daily Journal of Commerce, 2011
"Forty Under 40," Portland Business Journal, 2010
"Outstanding Service Award," Oregon Department of Justice, 2008
"Torts & Employment Section Legal Writer of the Year Award," Oregon Department of Justice, 2007
"Reverend Martin Luther King, Jr. Award," Willamette University, 2004

Received for her commitment to civil and human rights
Insights from Liani
Liani is a frequent speaker on various topics. Following is a listing of presentations since 2015. A complete list is available upon request.
"Are We Asian Enough? The Invisible Immigrants Stuck in Between," National Asian Pacific American Bar Association, Annual Convention, Law Student Workshop (Nov. 2023)
"Managing High Profile Litigation While Complying with Ethics Rules," American Bar Association, Government and Public Sector Lawyers Division CLE, panelist (Nov. 2023)
"Board Update: Hot Topics in the Law," Oregon Community College Association, Annual Conference (Nov. 2023)
"Rolling Forward, Rolling Back: Employment Updates from the Courts & Beyond," Lower Columbia HR Management Association (Nov. 2023)
"Is the Price Right? The Risks and Benefits of Internal v. External Investigations," Miller Nash, Employment Law Seminar (Oct. 2023)
"Under the Spotlight: Managing Through a Crisis," Northwest Human Resource Management Association (NHRMA), Annual Conference (Sept. 2023)
"Employment Attorney Encounters with Workplace Investigations," Oregon State Bar Labor and Employment Section Boot Camp (June 2023)
"When Tweets Go Too Far—Public Employees and the First Amendment," Public Risk Management Association (PRIMA), Annual Conference (June 2023)
"Deposition Skills," American Bar Association, Government and Public Sector Lawyers Division, Webinar (May 2023)
"I Am an American," The Immigrant Story Asian Pacific American Heritage Month Panel Discussion, Panelist (May 2023)
"Bar Leaders as Ambassadors," Western States Bar Conference, Panelist (Mar. 2023)
"Governance Issues of Mandatory Bar Associations," American Bar Association, Leadership Institute (Mar. 2023)
"When Tweets Go Too Far—Public Employees and the First Amendment," Special Districts Association (SDAO), Annual Conference (Feb. 2023)
Coalition of School Administrators (COSA), School Law Conference, Keynote Speaker (Dec. 2022)
"When Tweets Go Too Far," Coalition of School Administrators (COSA), School Law Conference (Dec. 2022)
"An Orphan's Long Journey Home," The Immigrant Story Live, Storyteller (Nov. 2022)
"Where Are We Now? Employment Law in the Midst of the COVID-19 Pandemic," Public Risk Management Association (PRIMA) Institute (Oct. 2022)
"An Orphan's Long Journey Home," The Immigrant Story Live, Storyteller (Oct. 2022)
"Hashtags, Tweets, and Bumper Stickers: When Employees Take Free Speech Too Far," Northwest Human Resources Management Association (NHRMA), Conference (Oct. 2022)
"From Orphans to Political Pawns, Legal Challenges to the Full Rights & Basic Dignity of Adoptees," Lavender Law Conference, Panelist (July 2022)
"Blue Bayou, Movie Screening and Adoptee Panel Discussion," Pan Asian Lawyers of San Diego (May 2022)
"An Orphan's Long Journey Home," The Immigrant Story Live, Storyteller (May 2022)
"Conducting Employment Investigations," PACE Day, (Apr. 2022)
"Employee Privacy Inside and Outside of the Workplace," Special Districts Association of Oregon (SDAO), Conference (Feb. 2022)
"Navigating Disabilities and Accommodations in a COVID World," Lower Columbia Human Resources Management Association (LCHRMA), Webinar (Feb. 2022)
"Employment Investigations 101," Coalition of School Administrators (COSA), School Law Conference (Dec. 2021)
"Managing Employees in Times of Protests and Tweets," Coalition of School Administrators (COSA), School Law Conference (Dec. 2021)
"The Biden Administration: Labor and Employment Law Changes Under the New Administration and Their Impact on Employers," Northwest Human Resources Management Association (NHRMA), Conference (Sep. 2021)
"Assembling an Effective Communication Toolbox as a Senior Bar Leader," American Bar Association, Section Officers Conference (Sep. 2021)
"Perpetual Foreigner to Model Minority: The AAPI Experience in America," Oregon District Attorneys Association, Annual Conference (Aug. 2021)
"Deposition Skills," American Bar Association, Government and Public Sector Lawyers Division, Webinar (June 2021)
"Can My Boss Make Me Get a Shot? Mandatory Vaccinations in Oregon and Beyond," Oregon State Bar, Labor and Employment Section Webinar (Apr. 2021)
"2021 Women of Influence Roundtable 4," Portland Business Journal, Women of Influence Roundtable, Panelist (Apr. 2021)
"Perpetual Foreigner to Model Minority: A Discussion About the AAPI Experience in America," Oregon Health and Sciences University Nursing School (Apr. 2021)
"We Want to Understand: The History & Current Realities of Asian Communities," Russell Investments, Speaker Series (Apr. 2021)
"Diversity, Equity, and Inclusion in a post-2020 Existence: Impacts of a Global Pandemic, George Floyd, and an Election", Human Resources Leaders of Tomorrow, Virtual Conference (Apr. 2021)
"Your Employer Can Require You to Get Vaccinated, but There Are Exceptions," Koin 6 News (Portland, OR), Interviewee (Apr. 2021)
"Can My Boss Make Me Get Mandatory Vaccinations in Oregon and Beyond," Oregon State Bar, Labor and Employment Section, Webinar (Apr. 2021)
"The Enduring Hate Against AAPIs," Asian Pacific American Network of Oregon and Oregon Asian Pacific American Bar Association, Virtual Panel, Moderator and Presenter (Mar. 2021)
"Making the Most of the Leadership Moment," American Bar Association, Bar Leaders Institute, Webinar, Panelist (Mar. 2021)
"Thought Leader Forum: Women Lead," Portland Business Journal (Feb. 2021)
"The Changing Workplace: How the Pandemic, Protests, Fires, and an Election Will Alter the Workplace," Special Districts Association of Oregon, Virtual Conference (Feb. 2021)
"Diversity, Equity, and Inclusion in a post-2020 Existence: Impacts of a Global Pandemic, George Floyd, and an Election," Lower Columbia Human Resource Management Association (LCHRMA), Webinar (Feb. 2021)
"Transitioning Bar Leadership to the Local, Regional, and National Levels," Collaborative Leadership Bar Academy, Webinar, Panelist (Dec. 2020)
"Can Employers Require Employees to get the COVID Vaccine? Yes, with Some Exceptions," Central Oregon Daily, Interviewee (Dec. 2020)
"An Asian Woman and White Man Walk into a Bar—A Conversation About Race, Gender and Allyship in the Oregon State Bar," Oregon State Bar, CLE Webinar (Nov. 2020)
"Handling High Profile Litigation for Government Clients," Vermont Attorney General's Office, Webinar (Oct. 2020)
"I've Been F'd: Furloughed, Fired, and Foiled," Oregon Women Lawyers, Webinar, (Sept. 2020)
"Workplace Investigations in a Post #MeToo Post-Pandemic World," Northwest Human Resources Management Association (NHRMA), Virtual Conference (Sept. 2020)
"Leadership and Skills Development through Board Service," Oregon Asian Pacific American Bar Association, Webinar (July 2020)
"Avocado Toast and 'OK, Boomer!' How to Talk to Each Other and Leverage a Multi-Generational Profession," Oregon State Bar, CLE Webinar (July 2020)
"Best Practices for Government Lawyers: Managing High Profile Litigation While Minding Ethics Rules," American Bar Association, Government and Public Sector Lawyers Division, Webinar (July 2020)
"The Path to Partnership: With COVID-19's Economic Effects, Do I Even Still Want to Be Partner?" Oregon Asian Pacific American Bar Association, Webinar (May 2020)
"Harassment and Discrimination in a Remote World," Lower Columbia Human Resources Management Association (LCHRMA), Webinar (May 2020)
"Asian American Women Leadership Panel," Panelist (Jan. 2020)
"Legal and Ethical Considerations of Board Service," Portland Business Alliance (Jan. 2020)
"Abandoned Once, Abandoned Twice: American Adoptees Falling Through the Cracks," Panelist (Jan. 2020)
"Managing Employee Conduct in a Contentious Society and in Changing Times," Confederation of Oregon School Administrators, Oregon School Law Conference (Dec. 2019)
"Immigration in the Workplace," Oregon Labor and Employment Relations Association (LERA), Conference, Panelist (Nov. 2019)
"Judicial Selection," The National Judicial College (Oct. 2019)
"Let's Play Ball! Title IX Athletics," Property and Casualty Coverage for Education (PACE), PACE Day (Apr. 2019)
"Handling Workplace Investigations," Lower Columbia Human Resources Management Association (LCHRMA) (Mar. 2019)
"Ethical Considerations in Government Employment," American Bar Association, Midyear Convention, Panelist (Jan. 2019)
"Legal Writing Tips," American Bar Association, Midyear Convention, Panelist (Jan. 2019)
"Oregon Asian Pacific American Women's Forum," Moderator and Panelist (Nov. 2018)
"Employers and Employees Beware: I-9 Audits and Raids," Oregon State Bar, Labor and Employment Section CLE, Panelist (Sept. 2018)
"Employer Know Your Rights: ICE Raids, I-9 Audits & Succession Planning," Small Business Legal Clinic, Employer Training, Panelist (Sept. 2018)
"Rolling Forward, Rolling Back: The Ever-Changing Legal Landscape for Employers," Northwest Human Resources Management Association, Conference (Sept. 2018)
"When the Stakes are High: The Lawyer's Role in Managing Crisis," National Asian Pacific American Bar Association (NAPABA), Western Regional Conference, Moderator and Panelist (Aug. 2018)

"Restaurant Industry Know-Your-Rights Training for Managers and Owners: I-9 Inspections and ICE Raids," Panelist (Aug. 2018)
"The Calm in the Storm: The Government Lawyer's Role in Managing Crisis," Utah Municipal Attorneys Association (May 2018)
"Diversity and Inclusion—the Risks and Opportunities," Risk & Insurance Management Society, Annual Conference (Apr. 2018)
"One Step Forward, Two Steps Back: The Ever-Changing Landscape of LGBT Rights," International Public Management Association for Human Resources, Annual Conference (Apr. 2018)
"Best Practices for Handling Complex Workplace Investigations," Oregon Employment Council of Washington County (Apr. 2018)
"Preparing for and Responding to #MeToo," Lower Columbia River Human Resources Management Association (LCHRMA) (Mar. 2018)
"Living in the #MeToo Moment: What's Trending in Sexual Harassment," Greater Oregon Higher Education Recruitment Council (HECC) (Jan. 2018)
"Oregon Equal Pay Act: What Does This Mean to Higher Education?" Greater Oregon Higher Education Recruitment Council (HECC) (Jan. 2018)
"Religion and Community," Korean American Coalition, National Convention, Moderator (Sept. 2017)
"Don't Like the Law? Go Fix It!" Multnomah Bar Association, CLE, Moderator (Sept. 2017)
"Employer Know Your Rights: ICE Raids, I-9 Audits & Succession Planning," Small Business Legal Clinic, Employer Training, Panelist (Sept. 2017)
"Ethical Considerations in Government Employment," American Bar Association, Annual Convention, Panelist (Aug. 2017)
"It All Starts Here: Introduction to Professionalism and Ethics," Oregon State Bar, Opportunities for Law in Oregon (Aug. 2017)
"Employer Know Your Rights: ICE Raids, I-9 Audits & Succession Planning," Small Business Legal Clinic, Employer Training, Panelist (June 2017)
"Developing Strategies for Transgender Employees and Clients," Public Risk Management Association (PRIMA), Annual Conference (June 2017)
"Hot Topics in Employment," Coos County SHRM, Networking and Training Luncheon (May 2017)
"Handling High Profile Litigation," Western Region International Public Management Association for Human Resources, Annual Conference (Apr. 2017)
"Strategies for LGBT Employees and Customers," Risk & Insurance Management Society, Annual Conference (Apr. 2017)
"Employer Know Your Rights: ICE Raids, I-9 Audits & Succession Planning," Small Business Legal Clinic, Employer Training, Panelist (Apr. 2017)
"Managing High Profile Litigation: Best Practices for Government Lawyers," American Bar Association, Government and Public Sector Lawyers Division, Webinar (Mar. 2017)
"Employer Know Your Rights: ICE Raids, I-9 Audits & Succession Planning," Small Business Legal Clinic, Employer Training, Panelist (Mar. 2017)
"Employment Law Update: What You Need to Know," Lower Columbia Human Resources Management Association (LCHRMA) (Mar. 2017)
"'Diversity and Inclusion' More Than Just Buzz Words," NW Human Resources Management Association (NHRMA), Conference (Sept. 2016)
"Advice and Words of Wisdom from a Former General Counsel," National Governors Association, Legal Counsels Seminar (Aug. 2016)
"Riding the Wave to a Diverse and Inclusive Workplace," Western Region International Public Management Association for Human Resources, Annual Conference (Apr. 2016)
"Developing Strategies for Transgender Employees," Risk & Insurance Management Society, Annual Conference (Apr. 2016)
"Deposition Skills: Points and Pitfalls for Government and Private Lawyers," American Bar Association, Government and Public Sector Lawyers Division, Webinar, Panelist (Apr. 2016)
"Working with Crime Victims," Lewis & Clark Law School, Crime Victim Rights Class, Guest Lecturer (Feb. 2016)
"Deposition Skills Practicum: Points and Pitfalls for Government and Private Lawyers," American Bar Association, Government and Public Sector Lawyers Division, Mid-Year Conference, Panelist (Feb. 2016)
"Implicit Bias CLE," Table Moderator (Jan. 2016)
"Ethical Red Flags in the Public Sector: Responsibilities, Conflicts and More," American Bar Association, Government & Public Sector Lawyers Division, Webinar, Panelist (Oct. 2015)
"Public Speaking CLE and Workshop," Oregon Asian Pacific American Bar Association, Panelist (Sept. 2015)
"Race in the Rotunda: Promoting and Monitoring Minority Interests in the Legislature," Oregon State Bar, Diversity Section, Panelist (June 2015)
"Defining Your 'IMAGE'? Fit, Authenticity and Image in the Legal Profession and A Discussion About Race: Does Race Matter? Should Race Matter?" Oregon Minority Lawyers Association's IMAGE Program, Inspiring Minority Attorneys Toward Growth and Excellence, Panelist and Moderator (June 2015)