John C. Clarke
As an experienced business attorney, I am committed to delivering strategic solutions and resolute advocacy to clients. To achieve successful outcomes, I aim to provide cost-effective, creative, and practical legal solutions tailored to each client's unique needs.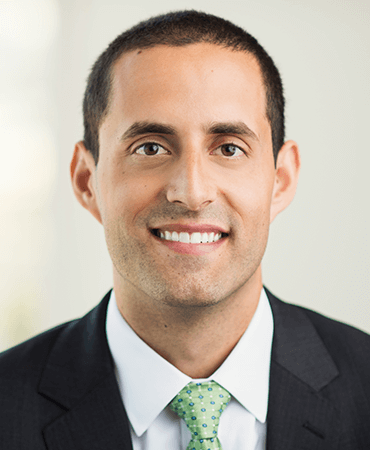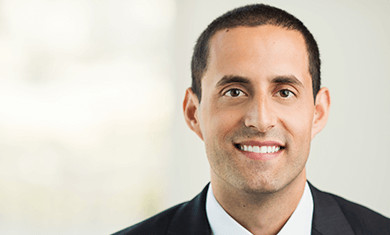 About John
As an Oregon native, John Clarke brings significant value, commitment, and experience to the work that he performs for businesses, public institutions, and individuals. As an attorney in the firm's litigation team, he focuses on business, financial services, class action, securities, intellectual property, and corporate governance disputes, representing clients in a wide variety of high-stakes disputes in state and federal courts and arbitration proceedings. John provides personalized attention and guidance throughout the litigation process, ensuring that clients are well-informed and empowered to make sound decisions.
As the cochair of the firm's pro bono committee, John brings unwavering dedication and commitment to advancing access to justice for underserved communities in Oregon. With an exceptional record as a litigation attorney, John embraces the core values of social responsibility and strives to make a lasting impact through pro bono service. John plays a pivotal role in identifying and spearheading pro bono initiatives that address critical legal needs to individuals and organizations. His leadership empowers the firm to engage in meaningful pro bono work, championing the firm's long history as a socially conscious and compassionate legal advocate.
John is an effective written and oral advocate for clients. He is adept at telling a client's story and maintaining the highest level of professionalism to maximize favorable outcomes. John has made winning arguments and achieved successful outcomes in several matters, including:
Prevailing in a state court jury trial arising from an alleged breach of contract and breach of the covenant of good faith and fair dealing;
Prevailing on a motion for summary judgment in a federal lawsuit asserting claims for fraud against a publicly traded company;
Prevailing a motion to dismiss in a state court lawsuit asserting consumer protection claims against a financial service institution;
Prevailing on a motion for summary judgment in a state-court action asserting claims under Oregon's antidiscrimination statutes; and,
Creating new law in California for compliance with the Oregon Tort Claims Act
Before joining the firm, John graduated from the University of Oregon School of Law, becoming a member of the Order of the Coif, an honor society that recognizes the top graduating law students from their class. During school, John served as an extern for the Honorable Michael J. McShane of the U.S. District Court for the District of Oregon and as a law clerk at Eugene-based firm, Arnold Gallagher P.C. He received the Laird Kirkpatrick Book Prize in trial practice, which is awarded to the top student in a class focusing on trial strategy and oral argument. As part of the University of Oregon's nationally ranked legal-writing program, John also served as a tutor and mentor for students.

Show More
Show Less
Representative Experience
Activities
Professional

Plus
Miller Nash Pro Bono Committee, Cochair
Multnomah Bar Association, Member
Oregon State Bar Association, Member
American Bar Association, Member
Federal Bar Association, Member
Armenian Bar Association, Member

Civic

Plus
U.S. District Court of Oregon Historical Society

Board of Directors, 2019-present

Campaign for Equal Justice

Large Firm Associates Committee, Member
Recognition

Recipient of the Multnomah Bar Association's Pro Bono Award of Merit, 2021
Recipient of the 2020 Clifford N. Carlsen, Jr. Pro Bono Award
Selected for inclusion in Best Lawyers: Ones to Watch® (Portland, OR)

Litigation—Antitrust, 2024-present
Litigation—Banking and Finance, 2024-present
Mass Tort Litigation/Class Actions—Plaintiffs, 2022-present
Commercial Litigation, 2021-present
Corporate Governance and Compliance Law, 2021-present
Litigation—Securities, 2021-present

Selected for inclusion as an Oregon Super Lawyer—Rising Star, 2020-present