Thomas C. Sand
I enjoy complex, multi-party cases, but also smaller disputes where the stakes are high for the individuals involved. While jury trials may be the most exciting thing I do in my practice, what I find most rewarding is helping people solve challenging legal problems by drawing on my experience in the courtroom, working collaboratively with clients, and leading my team in developing a strategy to resolve conflict in the most practical, cost-effective manner possible.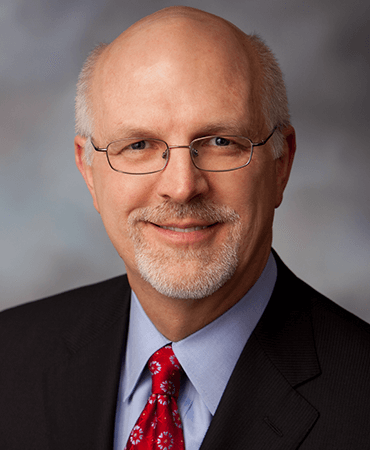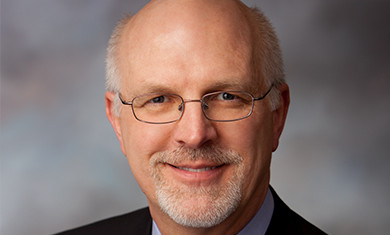 About Tom
Tom Sand represents publicly traded and privately held companies, financial institutions, directors, officers, individual investors and others involved in disputed transactions that implicate the state and federal securities laws or involve similar legal challenges to business management practices. While his practice emphasizes securities issues, Tom is also sought after for his knowledge and experience with complex employment and business cases, including class actions.

A Fellow of the American College of Trial Lawyers, Tom is also ranked among leaders in Chambers USA, Benchmark Litigation, and The Best Lawyers in America© and has been named by Super Lawyers Magazine as one of the top ten lawyers in Oregon multiple times. Tom is dedicated to advancing the legal profession and participates in causes that provide equal access to the justice system. He is a former president of the Multnomah Bar Association, served on the boards of directors for the St. Andrew Legal Clinic and Children's Cancer Association, among other volunteer and leadership roles. From 1999 through 2008, Tom was the Managing Partner of Miller Nash LLP.

Tom has a strong record of success leading trial teams in a wide variety of securities matters, including class action and shareholder derivative litigation. He understands the complexities of these case and takes special care to guide clients through high stakes and sensitive issues while mitigating risks and adverse outcomes.
Tom has represented clients in novel and notable cases before various state and federal courts, including the United States Supreme Court, regulatory agencies such as the SEC, and successfully argued cases in the Ninth Circuit Court of Appeals, the Oregon Supreme Court, and the Oregon Court of Appeals. He is also a trusted meditator and arbitrator who has assisted dozens of parties in resolving disputes in business and securities matters.
Show More
Show Less
Representative Experience
Activities
Professional

Plus
Miller Nash LLP, Managing Partner, 1999-2008
St. Andrew Legal Clinic, Board of Directors, 2013-2016

Multnomah Bar Association

President, 2016-2017
Board of Directors, 2015-2018
Professionalism Committee, Chair, 1988

Oregon State Bar

Federal Practice and Procedure Committee, Member, 1998-2001
Professionalism Committee, Chair, 1990
Securities Regulation Section, Executive Board Chair, 1999

Multnomah Bar Foundation, President, 2010
U.S. Bank of Oregon Advisory Board, Member, 2002-2013
American Bar Association

Securities Litigation Section, Member

Securities Industry and Financial Markets Association, Compliance and Legal Division, Member
Northeast Legal Clinic Volunteer Lawyers Project, Volunteer
Wasco County voter registration hearings, Special Assistant Attorney General, 1984
Civic

Plus
Children's Cancer Association, Board Member, 2016-2020
Portland Golf Club, Board of Directors, 2014-2017
U.S. District Court of Oregon Historical Society, Member, 1990-present
Lewis & Clark Law School, board of visitors, Member, 2004-2008

Alumni Association of Northwestern School of Law of Lewis & Clark College

President, 1997
Board of Directors, Member, 1992-1997

Portland Area Council of Camp Fire Inc., Board of Directors, President, 1984-1985
Recognition
Fellow, American College of Trial Lawyers
Selected for inclusion as an Oregon Super Lawyer, 2006-present

Top 10 Oregon Super Lawyers, 2008, 2013, 2015, 2018-2021
Top 50 Oregon Super Lawyers, 2006-present

Selected for inclusion in The Best Lawyers in America® (Portland, OR)

Corporate Compliance Law, 2024-present

Litigation—Banking and Finance, 2024-present
Employment Law—Management, 2022-present
Litigation—Labor and Employment, 2011-present
Litigation—Securities, 2011-present; "Lawyer of the Year," 2024
Bet-the-Company Litigation, 2010-present
Commercial Litigation, 2006-present

Recognized as a "Leader in Their Field" by Chambers USA for Litigation: General Commercial—Oregon
Member, American Board of Trial Advocates
Named an "Oregon Litigation Star" by Benchmark Litigation, 2012-Present
Named to the Washington State Bar Association Supreme Court Pro Bono Public Honor Roll, 2013-2014
Selected for inclusion on the "Client Service All-Stars" list by The BTI Consulting Group, 2011, 2013
Named the "2004 Distinguished Graduate" by Lewis & Clark Law School
Rated AV® Preeminent™ by Martindale-Hubbell®
Insights from Tom
"Legal Aid Needs Us Now More Than Ever," Multnomah Bar Association, Multnomah Lawyer (May 2017)
"Fixing a Hole: The New Courthouse is Becoming a Reality" Multnomah Bar Association, Multnomah Lawyer (Apr. 2017)
"2015 Broker-Dealer Litigation Survey," American Bar Association, contributor (Mar. 2016)
"Constitutional Catch-22," NWLawyer (Oct. 2015, vol. 69, no. 7)
"Democracy Needs You!" Multnomah Bar Association, Multnomah Lawyer (Dec. 2010, vol. 56, no. 11)
"Miller Nash Helps the Archdiocese of Portland in Oregon Emerge From Bankruptcy After Recovering $52 Million From Insurance Companies," Miller Nash, News You Can Use (June 2007)
"Market Participants Under Fire: Legal and Regulatory Developments Affecting Advisors, Directors, and Professionals," Northwest Securities Institute (Feb. 2005)
"Venue and Transfer," Oregon State Bar CLE, Federal Civil Litigation in Oregon (1994)
"Liability of Clearing Brokers," American Bar Association, ABA Securities Litigation Committee—Broker Dealer Subcommittee, Broker Dealer Litigation 1991 Annual Survey (1992)
"Summary Judgment," Oregon State Bar, Civil Litigation Manual (1982, 1990, and 1992 supplements)
"Costs and Attorney Fees," Oregon State Bar, Damages (1980, 1984, and 1990 supplements)
"The Growing Concept of Professionalism," Oregon State Bar, Ethics and Professionalism (1990)
"Individuals," Oregon State Bar, Pleading and Practice Manual (1983 revision)
"Litigation Risk Assessment," Oregon State Bar, Corporate Counsel Section CLE (June 2013)
"The Plot Thickens: A State and Federal Legal Update," Miller Nash, Employment Law Seminar (Oct. 2012 and Nov. 2012)
"Keeping Up With Continual Change: An Update on State and Federal Laws," Miller Nash, Employment Law Seminar (Oct. 2011 and Nov. 2011) Oregon State Bar, 29th Annual Northwest Securities Institute (Feb. 2009)
"Updates to State and Federal Employment Law," Miller Nash, Employment Law Seminar (Sept. and Oct. 2008)
Oregon State Bar, 18th Annual Northwest Securities Institute (Feb. 1998)
"Arbitration of Claims Against Stockbrokers and Securities Firms," Securities Law for the Unwary seminar (Nov. 1997)
"Customer-Stockholder Disputes," 17th Annual Northwest Securities Institute (Feb. 1997)
"Current Issues in Securities Arbitration," 15th Annual Northwest Securities Institute (Feb. 1995)
"Recent Developments in Securities Litigation and Arbitration," 13th Annual Northwest Securities Law Institute (Feb. 1993)
"Liability of Financial Professionals," Washington Association for Financial Planning, 17th Annual Conference (Feb. 1993)
"Liability of Financial Professionals—Pitfalls and Prevention," International Association of Certified Financial Planners (Sept.1992)
"ERISA Compliance Seminar," Qualivest Capital Management (Mar. 1992)
"ERISA Compliance Seminar," U.S. Bank (Mar. 1992)
"Arbitration Update," 12th Annual Northwest Securities Law Institute (Feb. 1992)
"Liability of Financial Professionals," International Association for Financial Planning—Mid Oregon Chapter, Compliance Issues 1992 seminar (Jan. 1992)
"Securities Arbitration: Defendants' Perspective," Oregon State Bar, Securities Law for Non Securities Lawyers conference (May 1991)
"Professionalism in Trial Practice (The Lawyer's Perspective)," Federal Bar Association—Oregon Chapter, Federal Practice and Procedure Seminar (Nov. 1990)
"Learning the Ropes," Professional Liability Fund and Northwestern School of Law of Lewis & Clark College (June 1990)
"The Growing Concept of Professionalism," Portland Legal Secretaries Association (May 1990)
"Professionalism," Multnomah Bar Association and Northwestern School of Law of Lewis & Clark College, panelist (Nov. 1988)
"Forum on Professionalism," Multnomah Bar Association, moderator (Nov. 1988)
"Pre-Litigation Preparation," Law Seminars Inc. (Nov. 1987)
"Business Malpractice: Accountants, Stockbrokers, Officers and Directors," Oregon State Bar CLE (June 1987)
"Pretrial Motions," Practical Skills Program (Oct. 1986)
"Pretrial Motions," Bridging the Gap conference (Oct. 1982)