Edward T. Decker
I believe that understanding my clients' businesses is the key to providing effective and proactive advice. One of the most rewarding parts of my practice has been learning the unique nuances of how my clients do business—whether that story is how the client executes an IPO, syndicates bonds, or makes solar panels.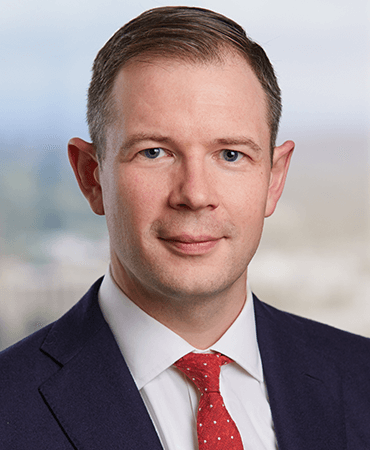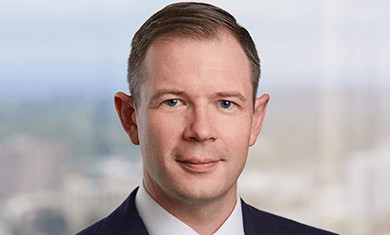 About Edward
Edward Decker counsels companies, financial institutions, and individuals in disputes with other companies, government regulators, and class-action plaintiffs. Edward has experience representing clients in complex commercial matters, ranging from antitrust and securities class actions to corporate governance, M&A, and contract disputes. He also regularly represents clients, including banks and broker-dealers, in responding to investigations conducted by the Department of Justice, Securities and Exchange Commission, FINRA, and other regulators covering a range of substantive topics, including anticompetitive conduct, corporate scandal, bribery, and financial crimes.
In addition to counseling clients already involved in disputes, Edward advises clients on pre-dispute risk management, including advising on the antitrust components of contemplated transactions, developing policies and procedures to ensure best practices, and running internal investigations in response to possible employee misconduct.
Before joining Miller Nash, Edward practiced as a litigation associate in the New York office of Shearman & Sterling LLP.
Show More
Show Less
Representative Experience
Business & Banking Litigation

Plus

Representing a receiver charged with recovering assets for the benefit of victims of a decade-long Ponzi scheme in adjunct litigation against the perpetrators of the scheme.

Representing a large Oregon-based sales and distribution company in a complex contractual dispute with a manufacturer.

Representing Northwest-based companies in international arbitration for disputes with foreign suppliers and customers.

Represented a commodities seller in response to an investigation by a state regulator.

Represented a technology start-up in a lawsuit concerning the sale of cryptotokens and their status as securities.

Represented a publicly traded business services company in a putative derivative lawsuit and in disputes with a terminated former officer.

Other Advice & Litigation

Plus

Advising Northwest companies engaged in joint ventures with competitors on antitrust compliance in connection with those joint ventures.

Representing a public entity and certain individuals who are victims of online defamation and doxing.

Representing pro bono an incarcerated person alleging prison officials violated his 8th Amendment rights.

Prior to Joining Miller Nash LLP

Plus

Represented manufacturers and technology companies in lawsuits alleging violations of antitrust, unfair competition, and consumer protection laws.

Represented global banks in government investigations and class action litigations concerning purported violations of the antitrust laws related to various financial products.

Represented corporations and investment banks in shareholder derivative actions challenging major strategic transactions and corporate governance under the corporate laws of Delaware and other states.

Conducted internal investigations on behalf of global banks in connection with bribery payments, corporate scandals, and in response to requests from federal and state regulators.