Brie Coyle Jones
Partner, Chief Diversity Officer
I am committed to deeply understanding each client's business, goals, and challenges. I partner with clients to develop creative and forward-thinking solutions to set them up for immediate and future success.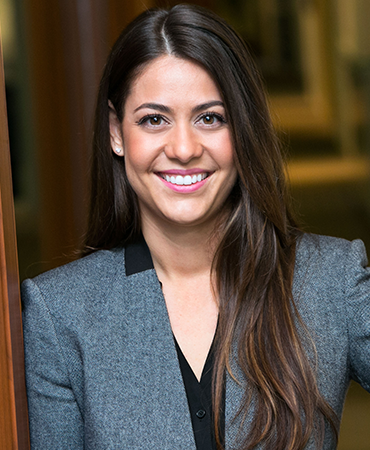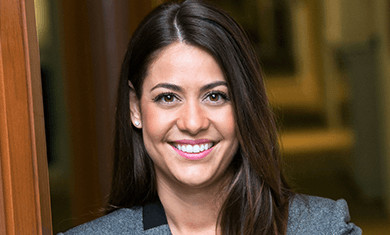 About Brie
Brie Coyle Jones is the co-leader of the tribal team, providing counsel to tribal governments and tribal enterprises on gaming, tax, liquor, cannabis, real estate, construction, and other economic development matters. Brie counsels tribes, tribal enterprises, and lenders in tribal-related financing projects for infrastructure improvements, gaming facilities, and resort properties. She understands the complex and unique intricacies of tribes' unique sovereign status and jurisdictional issues associated with tribal lands. Brie also regularly advises non-tribal entities in their commercial transactions with tribes and tribal enterprises. Brie is a registered lobbyist in Washington State.

Brie also serves as the firm's Chief Diversity Officer (CDO). As CDO, Brie provides thoughtful leadership to firm management to ensure that the firm stays at the forefront of advancing diversity, equity, and inclusion (DEI) in the legal profession and beyond. She collaborates with the firm's Diversity & Inclusion Committee to develop and advance DEI initiatives, including spearheading the firm's billable-hour credit, women & minority business enterprise program, and establishing an annual diverse attorney retreat. Brie is a persuasive advocate, ensuring that diverse voices are heard and considered throughout the decision-making process. Brie currently serves on Miller Nash's Executive Committee and is an active member of the firm's Diversity & Inclusion Committee.
Brie is a descendant of the Quileute Nation.

Representative Experience
Activities
Professional

Plus
Miller Nash, Executive Committee Member, 2023-present
King County Bar Association, Member
Washington State Bar Association, Indian Law Section

Immediate Past Chair, 2020
Chair, 2019
Secretary/Treasurer, 2018
Executive Board, 2017-2020

Northwest Indian Bar Association, Member
Washington State Department of Revenue Tribal Tax Advisory Group
National Intertribal Tax Alliance, Board Member, 2020-present
Tribal In-House Counsel Association, Associate Member
Civic

Plus
Serves as a mentor to American Indian and Alaskan Native students
Potlatch Fund, Board Member

Potlatch is a Native-led non-profit that provides grants and leadership development to Tribal Nations in Washington, Oregon, Idaho, and Nevada
Recognition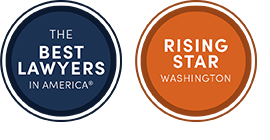 Recognized by Law360 as a Rising Star in Cannabis Law, 2023
Named to Puget Sound Business Journal's 40 Under 40 list, 2022
Selected for inclusion in The Best Lawyers in America® (Seattle, WA)

Native American Law, 2024-present
Commercial Litigation, 2024-present

Selected for inclusion in Best Lawyers: Ones to Watch® (Seattle, WA)

Native American Law, 2022-2023
Commercial Litigation, 2021-2023

Selected for inclusion as a Washington Super Lawyer—Rising Star, 2017-present
Insights from Brie
"Washington State Legislative Update," Spokane County Bar Association, 14th Annual Indian Law Conference, panelist (Mar. 2023)
"Northwest Tribal Leaders Update," The Seminar Group, Northwest Gaming Law Summit, moderator (Dec. 2022)
"Tribal Cannabis Legislation in Washington, Oregon, and New Mexico," State Bar of Michigan, American Indian Law Section Annual Meeting, panelist (Sept. 2022)
"Restatement of the Law of American Indians: Chapter 4 – Economic Development: Subchapter 3 – Indian Gaming," University of Washington, Annual Indian Law Symposium, panelist (Apr. 2022)
"Protecting Tribes from Invisible Intrusions," Federal Bar Association, Indian Law Conference, panelist (Apr. 2022)
"Blazing Ahead: Lessons from the Pros," NAFOA, Annual Conference, panelist (Apr. 2022)
"Marijuana and Hemp in Indian Country," National Intertribal Tax Alliance, Annual Tax Conference, panelist (Mar. 2022)
"Dual Taxation Issues and How it Affects Nations Doing Business in Indian Country," National Intertribal Tax Alliance, Annual Tax Conference, moderator (Mar. 2022)
"What is a Tribe? Who is an Indian? – A Brief History and Introduction to Key Considerations When Developing Legislation," Washington State Legislature, webinar for legislators and staff members (Jan. 2022)
"Tribes and the Cannabis Industry," Oregon State Bar, Indian Law Series: Fall 2021 Updates (Oct. 2021)
"Navigating Cannabis in Indian Country," Washington State Bar Association, 33rd Annual Indian Law CLE (June 2021)
"Sports Betting: Exploring a New Landscape in Tribal Gaming," Federal Bar Association, Indian Law Conference (Apr. 2021)
"Financial Issues for Tribes," Washington State Department of Financial Institutions, webinar (Mar. 2021)

"Taxation in Indian Country: An Update in Washington," Washington State Bar Association Indian Law Section, 32nd Annual Indian Law Symposium (Sept. 2020)
"Building a Cannabis Enterprise & Community Considerations," Chippewas of the Thames First Nation, Elders Knowledge Exchange, A Wisdom Path on Nation to Nation Conference (Mar. 2020)
"Tobacco 21, Vape Tax, and the Cougar Den Fuel Tax Case: Washington State Legislation and Litigation Updates," Tribal Convenience Store Association, Membership Meeting (Sept. 2019)
"Can Tribes Rely on the Commerce Clause to Mitigate Dual Taxation in Indian Country?" Washington State Bar Association Indian Law Section, 29th Annual Indian Law Symposium (June 2016)
"BIA Leasing Regulations," National Intertribal Tax Alliance, 16th Annual Tribal Tax Conference (Sept. 2014)