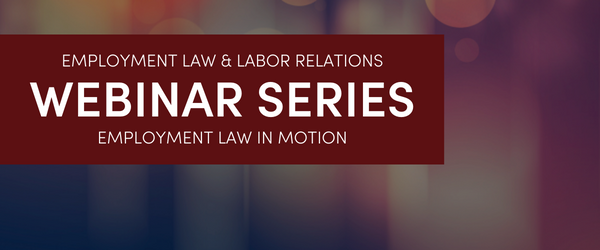 Across the country, pay transparency is an escalating priority for today's workforce and lawmakers. In both Washington and Oregon—where we have laws targeting equal pay—new compliance requirements and strategies are driving changes in workplace policies, procedures, and practices.

Our complimentary webinar will help employers and HR professionals gain an overall understanding of new requirements impacting compensation and recruiting strategies, as well as explain enhanced protections for employee communications related to compensation and pay practices.

With a focus on the Oregon Equal Pay Act and the Washington Equal Pay and Opportunity Act, our attorneys will cover:
How to determine if two or more employees are performing equal/comparable work.
Under what circumstances pay differentials are permitted.
The new legal requirements in Washington State when posting open positions.
When pay information can be treated as confidential and when it cannot.
Practical tips for conducting pay equity reviews and communicating outcomes.
Following the presentation, the speakers will remain available to address general questions.

Who Should Attend?
This complimentary webinar is for business and institutional leaders, human resources professionals, and in-house counsel. Speakers will cover the latest considerations and guidance for businesses in Washington and Oregon. HRCI, SHRM, and CLE credits will be applied for.

We encourage you to share this invitation with your colleagues and invite them to register.