Just in time for Halloween, Ferrara Candy Co., owner of popular candy brands such as NERDS, TROLLI, and SWEETARTS, filed infringement suits against companies making and selling cannabis edible versions of their sweet treats.
The suits, filed in California and Illinois federal courts, allege claims for federal trademark and trade dress infringement, dilution, and counterfeiting under the Lanham Act, as well as various state law claims.
As Ferrara points out, Ferrara's products and the allegedly infringing products are, at times, "nearly identical."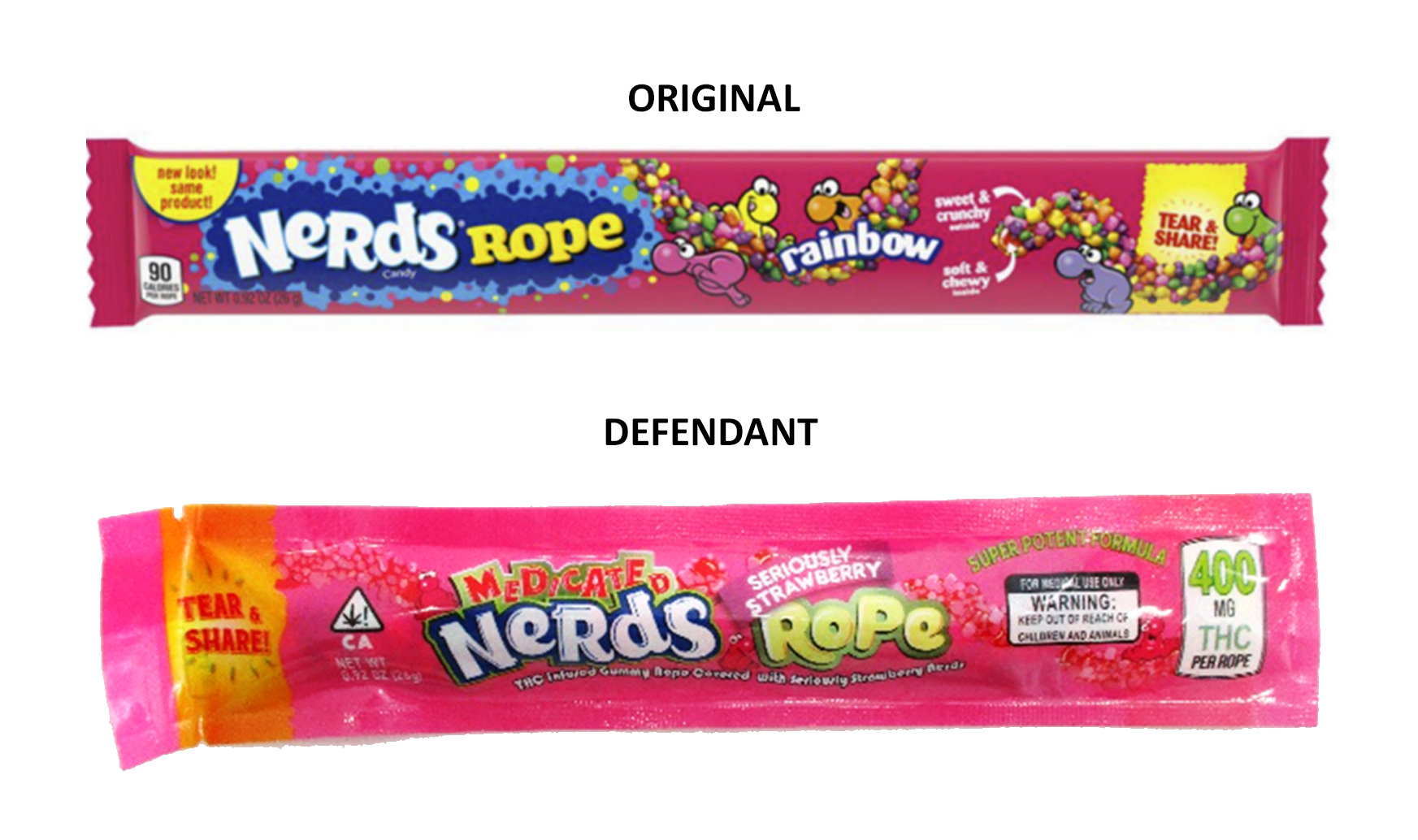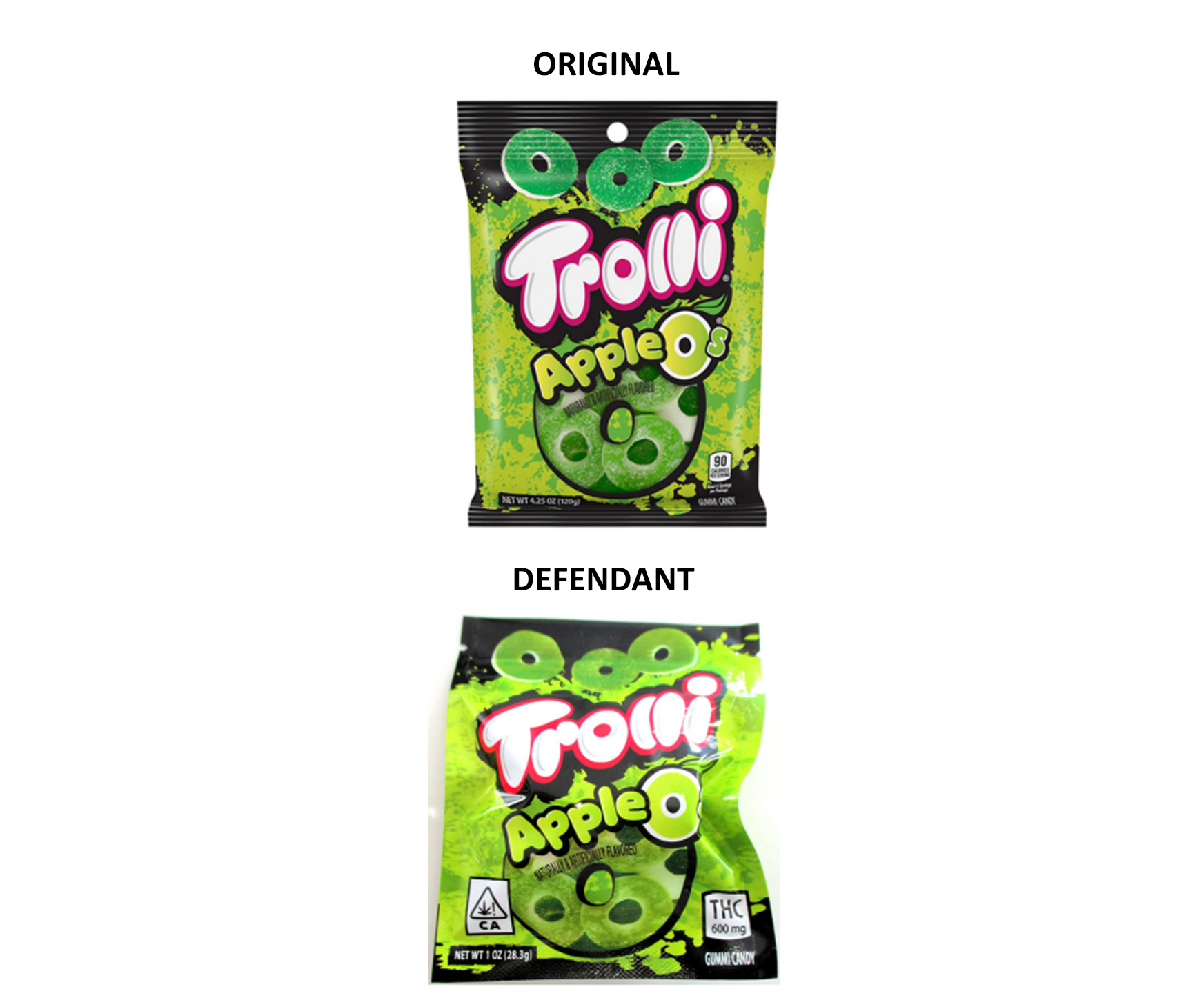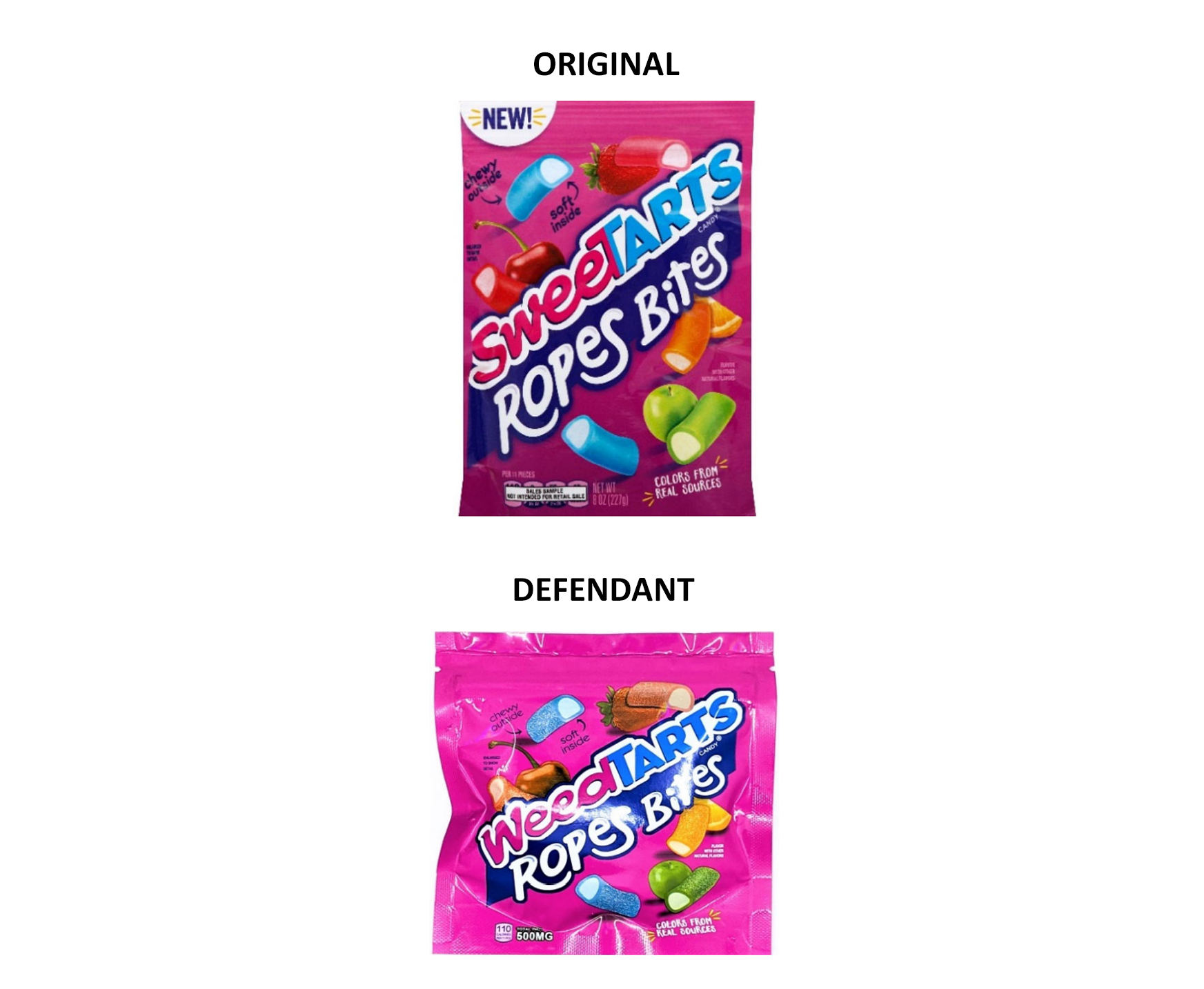 But this is not your average, run-of-the-mill trademark dispute, according to the complaints. Given the nature of the goods at issue, Ferrara alleges, the safety of children is at risk.
Ferrara states it "has marketed candy products bearing the Ferrara Trademarks and Ferrara Trade Dress to parents as a fun and enjoyable treat for children of all ages," and that it "would never condone or authorize the use of the Ferrara Trademarks and Ferrara Trade Dress in connection with products that could be harmful to children." Yet, Ferrara alleges, because of the confusion between its products and those of the defendants, children have become sick from ingesting the unauthorized products, with "multiple reports of children being rushed to emergency rooms after unknowingly consuming THC." Indeed, Ferrara alleges the infringing edibles contain up to 600mg THC per package. That's 120 times the 5mg maximum legal adult dose of THC in many states where cannabis edibles are legal.
Ferrara and other candy makers have had success in their efforts against cannabis look-alikes. For instance, in May 2021 Ferrara obtained a permanent injunction against another maker of cannabis-infused NERDS edibles. And in August 2021, Wrigley obtained a permanent injunction against makers of cannabis-infused SKITTLES and STARBURST look-alikes.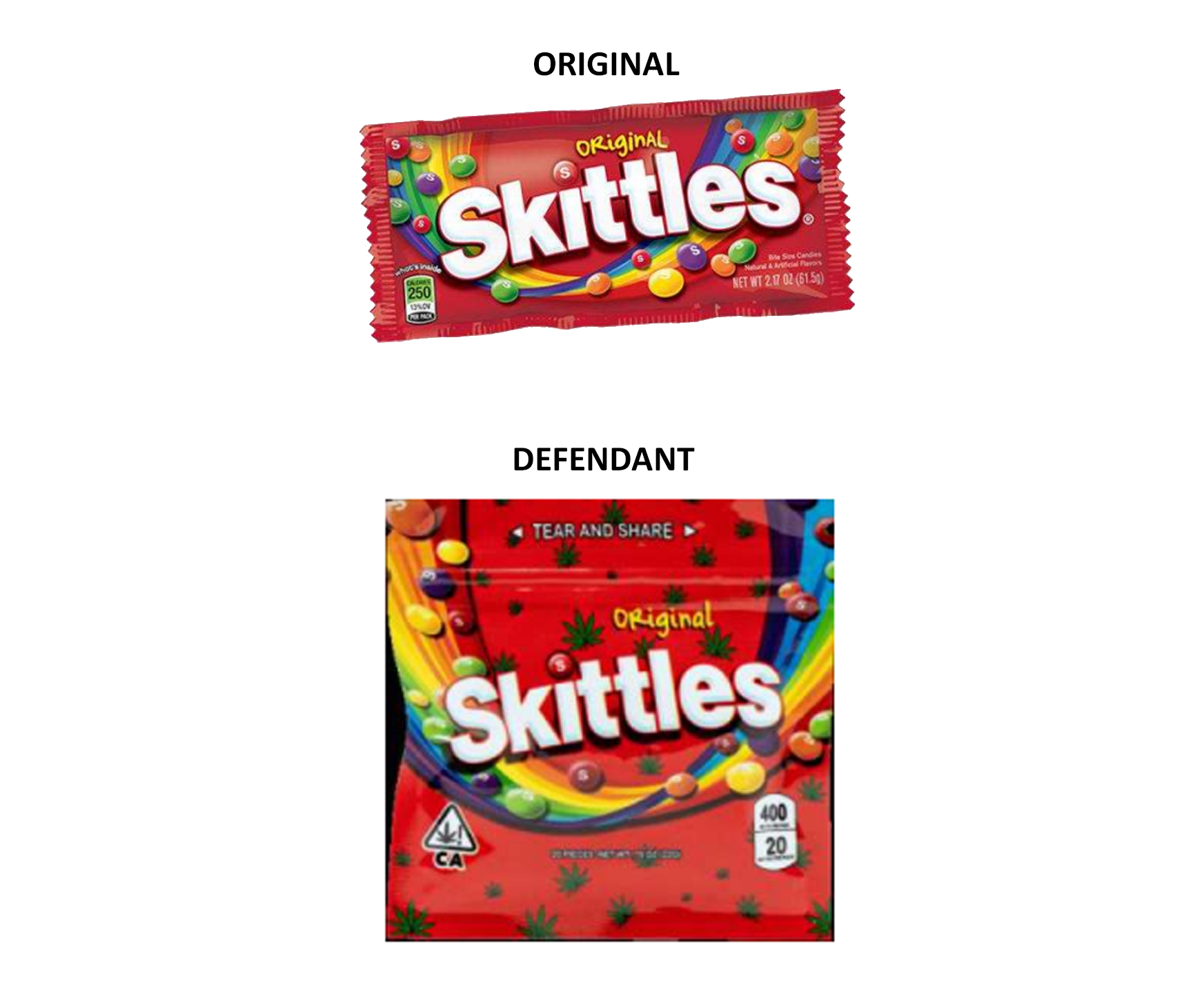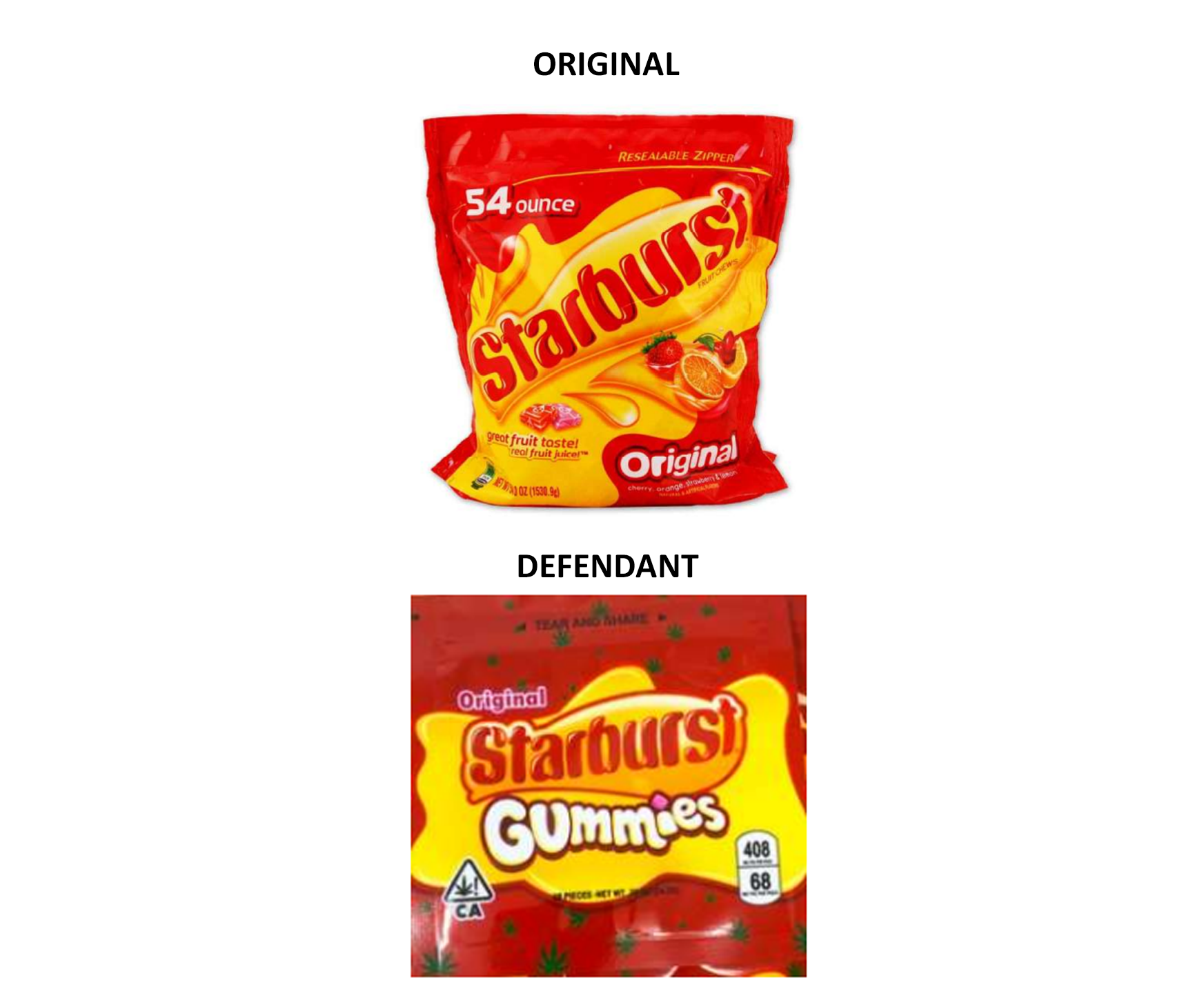 It's unlikely that most houses will be handing out cannabis-infused treats for Halloween. And courts are likely to shut down such blatantly illegal use of another's trademark quickly. But as we've discussed here and here, obtaining legitimate brand protection for cannabis-based goods is tricky but possible. If you need advice on how trademark law intersects with cannabis regulation (and how to avoid being sued for trademark infringement), we are here to help.