Joshua M. Piper
I work closely with franchise and distribution companies to help them start, grow, and protect their businesses. I treat my clients like family, their concerns as my own, and work hard to weave the law, the needs of the business, and common sense into practical, strategic advice. As our clients navigate murky regulatory waters, embark on a major transaction, or encounter any number of other franchising opportunities or hazards, I aim to be their expert guide.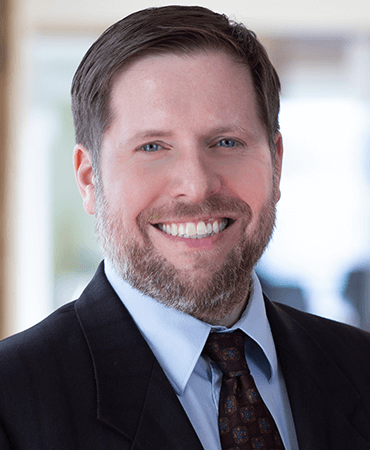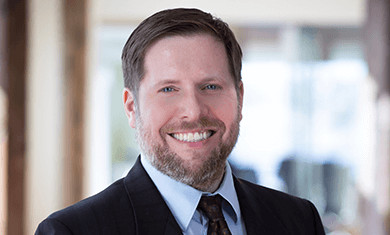 About Josh
Josh Piper is a nationally recognized business franchise and distribution attorney with more than 14 years of experience representing franchisors, manufacturers, licensors, and distributors in their expansion and strategic development. He counsels franchisors in every stage of their development, including the decision to franchise, preparation and registration of franchise documents, management of franchise relationships, franchise growth strategies, negotiation of supplier and joint venture agreements, and termination of franchise relationships. He also represents private equity companies and existing franchisors in buying and selling franchise companies.
Josh counsels clients on franchise sales compliance duties and advises franchise and non-franchise distribution systems on a broad array of operating issues—ranging from contract enforcement, trademark protection, relationship disputes, antitrust and pricing matters, to terminations and transfers, mergers and acquisitions, and implementation of system-wide changes.

Representative Experience
Franchise & Distribution

Plus

Prepare initial franchise disclosure document and related agreements for a new drive-thru coffee and energy beverage concept.

Prepare initial franchise disclosure document and related agreements for a new tourism marketing franchise system.

Serve as outside franchise and transactional counsel to foreign skincare company in licensing rights to franchise in the U.S.

Handle franchise registration and sale compliance in all jurisdictions.

Structure license relationships for expansion in nontraditional locations.

Advise on the conversion of unbranded business units to franchised locations.

Prepare master franchise, area representative, and area development contracts.

Represent clients in the acquisition of a franchise system, including conducting franchise due diligence, negotiating financing, and providing lead counsel services.

Counsel regarding pricing and other antitrust matters.

Provide transfer and termination counseling, including preparing transfer consents and termination notices and enforcement of contract terminations.

Develop merchandising, distribution, cobranding, license, intranet, ecommerce, distribution, and strategic alliance agreements.

Advise clients on compliance with business opportunity, franchise, and direct marketing as well as dealer, representative, and agency and distribution termination laws.

Counsel clients on marketing materials and compliance with advertising and franchise laws.

Business Transactions

Plus

Counsel to franchisor in acquiring the assets of four separate long-standing franchised businesses to operate through a new affiliate.

Counsel to company purchasing an existing franchised basketball training business and rights to additional developments.

Assisted numerous companies with shareholder buyouts and other restructuring transactions.
Activities
Professional

Plus
International Franchise Association, Member

Quarterly IFA Franchise Business Network, Seattle and Portland Host
Legal/Legislative Committee, Member

American Bar Association, Member

ABA Forum Committee on Franchising, Member

Washington State Bar Association, Business Law Section, Member

Business Law Section, New Developments and Publications Committees, 2009–2013
Civic

Plus
Seattle Tilth

Board of Directors, 2010-2017
Vice President, 2014–2017

King County Bar Association

Legal Services for the Homeless, Past Legal Clinic Coordinator

EOS Alliance (formerly Northwest Environmental Education Council), Board Member, 2006-2009
Recognition
Selected for inclusion in The Best Lawyers in America® (Seattle, WA)

Franchise Law, 2024-present

Certified Franchise Executive (CFE) by the Institute of Certified Franchise Executives and IFA Franchise Education and Research Foundation
Selected to the international edition of Who's Who of Franchise Lawyers, 2018-present
Selected for inclusion as a Washington Super Lawyer—Rising Stars, 2010-2011
Awarded Volunteer of the Year by the King County Bar Association Legal Services for the Homeless, 2009
Insights from Josh
"A New Opportunity: NIL and Franchise Systems," American Bar Association, Forum on Franchising, The Franchise Lawyer, coauthor (Winter 2023)
"Employee No Poaching Clauses in Franchise Agreements: An Assessment in Light of Recent Developments," 38 Franchise Law Journal 138, coauthor (2018)
"Cybersecurity: New Front for Attacks on Franchise Model," Pratt's Privacy & Cybersecurity Law Report (Jan. 2018)
"Exemptions and Exclusions Under California Law," Exemptions and Exclusions Under Federal and State Franchise Registration and Disclosure Laws, chapter coauthor (May 2017)
Legal Guide to Franchising in the USA," The International Comparative Legal Guide to: Franc Ltd, London, coauthor (2016)
"Infinite Control for Majority Shareholders?: Sound Infiniti, Inc. v. Snyder," Washington State Bar Association, Business Law (Winter 2008-2009)
"Hot Topics in Franchise Registration," American Bar Association, Forum on Franchising, webinar (Feb. 2021)
"A Comprehensive Legal Review of the Creation of a Start-up Franchise System," American Bar Association, Forum on Franchising (Oct. 2019)
"Hot Legal Topics to Consider This Renewal Season," American Bar Association, Forum on Franchising, webinar (Mar. 2017)
"Avoiding the High Cost of Franchising: What Licensors and Distributors Need to Know About Franchise Laws," Dorsey & Whitney, CLE event (Apr. 2015)
"An Overview of Washington Corporate Law," The Seminar Group, Washington CLE Bootcamp (Dec. 2008, 2011, 2012)
"Shifting Risk and Liability: Guaranties, Indemnities, and Releases in Business Transactions," Riddell Williams P.S., CLE event (Oct. 2011)
"Buying and Selling a Business: Getting the Deal Done," Riddell Williams P.S., CLE Event (Oct. 2009)
"Preparing to Sell Your Business: Key Business and Legal Issues in Positioning a Company for Sale," Riddell Williams P.S., CLE Event (June 2009)