Jeffrey G. Condit
I primarily think of myself as a problem-solver for clients. My favorite part of the practice is learning about the client's work, whether they are a mission-driven public body or a private business seeking to grow. It is the fastest way to become part of the team and provide the best service.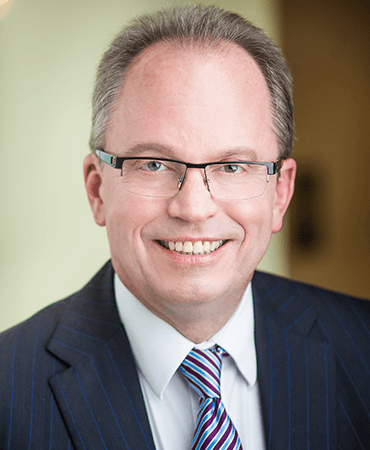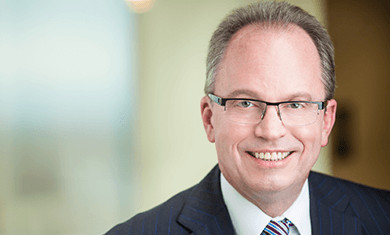 About Jeffrey
Jeff Condit's core practice focuses on government and regulatory law, including municipal, special district, K-12, and higher education law. He focuses on the business and governance side of this practice. Jeff handles matters as diverse as statutory authority and construction, administrative law, public contracting and procurement, public finance, legislation, franchise drafting and negotiation, public records and meetings, government ethics, prevailing-wage issues, and election law. Jeff also advises public and private clients on land use matters, including representing clients before local hearings bodies, the Oregon Land Use Board of Appeals, the Land Conservation and Development Commission, and the appellate courts.
Jeff enjoys working with or serving as general counsel for the firm's public entity clients, and has a deep understanding of that role. Before joining Miller Nash, Jeff served as the city attorney for the City of Lake Oswego and as county counsel for Benton County. Since joining the firm, he has served in this capacity for cities, school districts, and community colleges.
Show More
Show Less
Representative Experience
Activities
Professional

Plus
Multnomah Bar Association, Member
Oregon State Bar Association

Real Estate & Land Use Section, Member
Constitutional Law Section, Member
Appellate Practice Section, Member
Government Law Section, Member
Sustainable Future Section, Member

Washington State Bar Association, Member
American Bar Association, Member
Oregon Council of School Attorneys, Member
Oregon City Attorneys Association, Member
National Association of College and University Attorneys, Member
International Municipal Lawyers Association, Member
Civic

Plus
Oregon Law Institute of Lewis & Clark College

Past Board Member
Past President

Artists Repertory Theatre

Current Chair
Board Member

Northwest Regional Education Service District Foundation, Past Board President
Oregon Shakespeare Festival, Member
Oregon Symphony Association, Member
Oregon Historical Society, Member
Center for Innovative School Facilities, Board Member
Portland State University, Legal Processes in Land Use Planning, Master of Urban and Regional Planning Program, Adjunct Professor
Recognition
Recognized as a "Leader in Their Field" by Chambers USA for Real Estate: Zoning/Land Use—Oregon, 2019-present
Selected for inclusion as an Oregon Super Lawyer, 2013-present
Selected for inclusion in The Best Lawyers in America® (Portland, OR)

Litigation—Municipal, 2011-present; "Lawyer of the Year," 2012, 2016, 2019, 2024
Litigation—Land Use and Zoning, 2011-present
Municipal Law, 2008-present; "Lawyer of the Year," 2014
Education Law, 2008-present
Land Use and Zoning Law, 2008-present
Government Relations Practice, 2007-present; "Lawyer of the Year," 2015, 2017
Administrative/Regulatory Law, 2007-present; "Lawyer of the Year," 2021

Peer Review Rated Lawyer of AV® Preeminent™ by Martindale-Hubbell®
Insights from Jeffrey
"COVID-19 Preparedness for Educational Institutions," Miller Nash Graham & Dunn, coauthor (Mar. 2020)
"Public Contracting Code: 2019 Legislative Update," Miller Nash Graham & Dunn, News You Can Use (Nov. 2019)
"LUBA Decision Blocks Proposed Right 2 Dream Too Move to the Central Eastside," Miller Nash Graham & Dunn, From The Ground Up (Aug. 2016)
"Land Use Permits Post-Koontz," Miller Nash, GroundBreaking News (Dec. 2013)
"The UGB amendment Process: Irretrievably Broken?" League of Oregon Cities, Local Focus (Nov. 2012)
"Land Use and Development Programs," League of Oregon Cities Handbook, Chapter 5 (2010)
"The Takings Issue," Oregon State Bar Federal and State Constitutional Limitations CLE, Land Use Chapter 2 (2010)
"New Government Ethics Rules Take Effect on January 1, 2008," Miller Nash, News You Can Use (Dec. 2007)
"Oregon Attorney General Says M37 Waivers Not Transferable," Miller Nash, News You Can Use (Mar. 2005)
"The Dos and Don'ts of Public Contracting in 2023—Procurement Processes," Miller Nash, Construction Webinar Series (Feb. 2023)
"Evaluating Alternative Delivery Methods in 2021—What's Working and Pitfalls to Avoid," Miller Nash, Construction Webinar Series (Sept. 2021)
"Key Terms and Tensions in Public Contracting," Oregon State Bar, Construction Law Section Annual CLE, co-presenter (Oct. 2020)
"Coronavirus Webinar: Key Evolving Issues and Best Practices for School Districts," Miller Nash Graham & Dunn, webinar, co-presenter (Mar. 2020)
"Coronavirus Webinar: Key Evolving Issues and Best Practices for Colleges and Universities," Miller Nash Graham & Dunn, webinar, co-presenter (Mar. 2020)
"Legal Processes in Urban Planning," Portland State University, Masters of Urban and Regional Planning program course (Spring 2019)
"Legal Processes in Urban Planning," Portland State University, Masters of Urban and Regional Planning program course (Spring 2018)
"How to Draft Defensible Findings of Fact," American Planning Association Oregon Chapter, Northwest Oregon Planners Network Meeting (Jan. 2017)
"Reaching NOAA's Ark – Implementing ESA BiOp Requirements in Oregon Floodplains," Oregon State Bar Real Estate/Land Use Section, Annual Summer Conference (Aug. 2016)
"Utility Franchises," Oregon State Bar Government Law Section, Annual Conference and CLE (Feb. 2016)
"Understanding Writs of Review," League of Oregon Cities, Annual Conference - Legal Issues Seminar (Sept. 2015)
"Independent Contractors and Other Public Contracting Tips and Traps," Oregon School Boards Association and Council of School Attorneys, annual conference and workshop (Nov. 2014)
"The Hobby Lobby Case—The ACA Meets the Free Exercise Clause," Oregon Law Institute of Lewis & Clark Law School, The Long Reach of Health Care Reform CLE Half Day Program (June 2014)
"Preparing for and Implementing a Bond Program Capital Improvement Plan," Center for Innovative School Facilities, Regional Workshop on New Procurement Regulations and Commissioning (Apr. 2014)
"Oregon Public Contracting Code," Portland State University, Government Procurement class, guest speaker (Apr. 2014)
"Legal Processes in Urban Planning," Portland State University, professor (Spring 2014)
"Koontz vs. St. Johns River Water District: An In-Depth Look at the U.S. Supreme Court's Latest Case on Land Use Conditions," Oregon City Planning Directors, Annual Conference (Feb. 2014)
"Monetary Exactions in Oregon Post Koontz v. St. Johns River Water Management District," Oregon State Bar Real Estate and Land Use Section, 2013 Annual Fall Conference (Nov. 2013)
"Construction Contracts: Traps for the Unwary and Best Practices," The Center for Innovative School Facilities, webinar presenter (Apr. 2013)
"Urban and Rural Reserves," Oregon State Bar, Government Law Section CLE (Feb. 2013)
"Surviving the Local Land Use Process," The Seminar Group, 16th Annual Oregon Land Use Law Conference (Dec. 2012)
"Understanding Urbanization," American Planning Association Oregon Chapter, Legal Issues for Planners seminar (Dec. 2012)
"Public Records & Meetings, Confidential Communications, and the Lawyer-Client Privilege – Avoiding Traps for the Unwary," Oregon County Counsels Association Annual Conference (July 2012)
"The Oregon Public Contracting Code," Oregon Law Institute, CLE (May 2012)
"Navigating the Local Land Use Process," Miller Nash Graham & Dunn, 19th Annual Affordable Housing Conference (May 2012)
"Why Some Firms Win: A Client Panel Talks About the Most Important Factors Related to Selection of an A/E/C Partner," Society for Marketing Professionals (Feb. 2012)
"Proposing, Opposing, and Adjudicating Urban Growth Boundary Changes," The Seminar Group, 15th Annual Oregon Land Use Law Conference, panelist (Dec. 2011)
"Consideration re: Public Contracting & Budget Cuts," Coalition of Oregon School Administrators, 31st Annual Oregon School Law Conference (Dec. 2011)
"The Oregon Public Records and Meetings Laws: an Overview," Oregon County Counsel Association, Summer Convention (July 2011)
"Issues Surrounding Fundraising, Foundations and Booster Clubs," Coalition of Oregon School Administrators, 30th Annual Oregon School Law Conference (Dec. 2010)