Brenna Dickey
I combine creativity with in-depth knowledge of the law to ensure that the firm's clients are successful and thriving. There is nothing more important to me than the present and future success of our clients, and exceeding clients' expectations.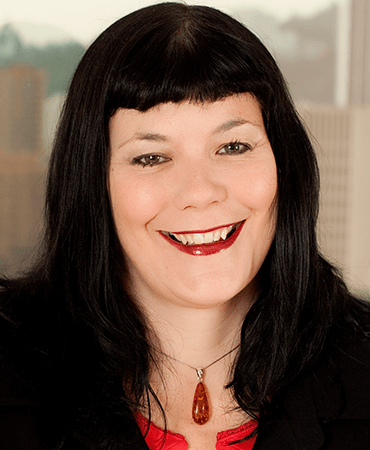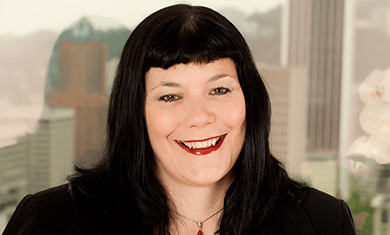 About Brenna
Brenna Dickey is a PACE® registered paralegal and works extensively in general business and transactions with a focus on mergers and acquisitions; entity formation, maintenance, and governance; contract management and review; and general business, regulatory compliance, and finance matters. She researches and performs due diligence for transactions, corporate diligence issues, and other contractual matters.
Brenna drafts and updates due diligence checklists, reviews possible transaction structures, creates and maintains data rooms, performs UCC, litigation, and lien searches, organizes and prepares closing documents, and drafts and files UCC financing statements. Brenna assists start-up companies and large, established businesses.
Brenna has comprehensive experience drafting organizational and governance documents for various entity types and keeps abreast of all changes to laws and administrative rules affecting entities. She ensures statutorily mandated requirements are met for clients' companies.
Show More
Show Less
Representative Experience
Business & Corporate Transactions

Plus

Assist clients with entity formation, operating agreements, and other issues related to establishing a new business.

Performed due diligence for multi-tranche convertible debt offering for privately held, early-stage company.

Assisted with due diligence review and filings related to Cascade Corporation's $760 million acquisition by Toyota Industries Corporation. The negotiated transaction was structured as a public tender offer followed by a merger of a subsidiary of Toyota Industries into Cascade in which all shares not acquired in the tender offer were acquired for the tender offer price. Prior to the transaction, Cascade was a public reporting company listed on the New York Stock Exchange.

Assisted privately held Widmer Brothers Brewing Company in a merger with Redhook Ale Brewery, Incorporated, in which Widmer shareholders received SEC-registered stock valued at $50 million.
Activities
Professional

Plus
Oregon Paralegal Association

NFPA Primary Representative, 2016-2017, 2019-present
Ad Hoc Committee Chair, 40th Anniversary Soirée and CEJ Fundraiser, 2019
NFPA secondary representative, 2014-2016
Board advisor, 2014-2015
President, 2013-2014
Vice president, 2012-2013
Secretary, 2010-2012
Board member, 2010-2018
Corporate Specialty Group, chair, 2010-2016
National Federation of Paralegal Associations, Inc. (NFPA)

Leadership training coordinator, 2017-2018
Governing documents co-coordinator, 2016-2018
Education Committee, 2016-2018
Diversity, Equity & Inclusion Committee, 2017-present
Website content coordinator, 2015-2018
Case law review co-coordinator, 2018-present
Bylaws Amendment Committee, 2016-2018
Portland Community College Paralegal Program

Advisory board member, 2013
Civic

Plus
Mentor for Minds Matter of Portland, a nonprofit organization for high-achieving and motivated high school students from low-income families
Active in local (particularly the Oregon Food Bank) and national organizations related to hunger relief, as well as organizations aiding the homeless and victims of domestic violence
Oregon Lawyers' Campaign for Equal Justice, Miller Nash Committee Member for firm's fundraising efforts
Recognition
National Federation of Paralegal Associations, Inc.

Outstanding Local Leader Award, winner, 2019; nominee, 2018-2019

Oregon Paralegal Association

Outstanding Member of the Year, 2013-2014, 2017-2018, 2019-2020
President's Award, 2012-2013, 2021-2022
Outstanding Member Award, 2013, 2017
Outstanding New Member Award, 2009
Insights from Brenna
"Accessibility for All – Ways to Ensure All Abilities Are Included," National Federation of Paralegal Associations, The National Paralegal Reporter (Fall 2021)
"Reintegration: The Road to Grace," National Federation of Paralegal Associations, The National Paralegal Reporter (Dec. 2020)
"Remote Online Notarization in Oregon," Oregon Paralegal Association, The Paragram (Aug./Sept. 2020)
"Change in Oregon Law Regarding Requirement of Filing Plans of Merger or Plans of Conversion," Oregon Paralegal Association, The Paragram (Aug./Sept. 2015)
"Oregon Joins Washington in Adopting Alternative A for Individual Financing Statements," Oregon Paralegal Association, The Paragram (Aug./Sept. 2015)
"Updates and Additions to Washington's Limited Liability Company Act," Miller Nash Graham & Dunn, Bank Law Monitor, coauthor (Jul. 2015)
"Revisions to the Washington Limited Liability Company Act," Oregon Paralegal Association, The Paragram (June/July 2015)
"Additional Entity Conversions Now Available in Washington," Oregon Paralegal Association, The Paragram (Oct./Nov. 2014)
"Legislative Update on Benefit Companies," Oregon Paralegal Association, The Paragram (Nov./Dec. 2013)
"Current Legislative Consideration of Benefit Companies," Oregon Paralegal Association, The Paragram (Feb./Mar. 2013)
"Washington's New Entity Type: The Social Purpose Corporation," Oregon Paralegal Association, The Paragram (Aug./Sept. 2012)
"The Cumulative Effects of Stress and Discrimination," National Federation of Paralegal Associations, Inc., 2021 Convention, panelist (Oct. 2021)
"Paralegals' Role in Mergers and Acquisitions," Lorman Education Services (Apr. 2020)
"Business Law for Paralegals," Lorman Education Services (Aug. 2019)
"Corporate Recordkeeping Techniques for Paralegals," Lorman Education Services (May 2019)
"Researching Public Records: Mining the Data Motherlode," Oregon Paralegal Association Convention (Nov. 2018)
"What You Need to Succeed," National Federation of Paralegal Associations, Inc., Policy Meeting (July 2018)
"Board Meetings: Structure, Process and Procedure—What to Expect," (Sept. 2017)
"Members Matter! How to Gain, Maintain and Retain Members," National Federation of Paralegal Association, Inc., Leadership Conference (Apr. 2016)
"Researching Public Records—How to Be Your Own PI," (May 2015)
"The ABCs of UCCs," Oregon Paralegal Association, Annual Convention (Oct. 2014)
"Corporate Filings: A Comparison of Oregon vs. Washington," Oregon Paralegals Association, Annual Convention (2011)