Elise Brickner-Schulz
Director of Oregon Litigation Workflow and Legal Staff Manager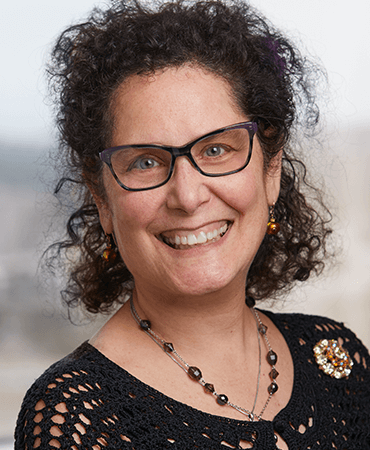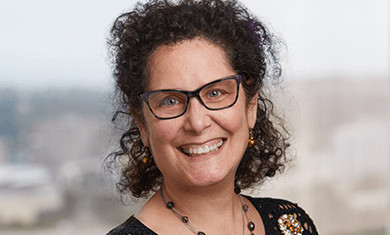 About Elise
Elise Brickner-Schulz joined Miller Nash in 1987. Elise is an experienced paralegal in the practice areas of securities, corporate, and shareholder disputes; banking and financial institutions; litigation, arbitration, and mediation; products liability; and public policy and government.
Elise has assisted in over 60 trials and has had extensive contact with clients, including an internationally known manufacturer. She has designed and implemented in-house litigation management systems, as well as coordinated and overseen 30 outside counsel to work on over 80 cases nationwide. She has also assisted in many of the firm's Pro Bono matters.
Elise is responsible for workflow coordination and productivity for the firms litigation associates. She is a member of the firm's Pro Bono, Diversity, and Technology Committees.
Activities
Professional

Plus
Association of Legal Administrators

President-elect, 2017-present
Resource Services Director, 2015-2017
Board member
International Project Management Association (fka International Paralegal Management Association)

Past president
Past vice president of membership
Past secretary-treasurer
Multnomah Bar Association, associate member
Oregon Paralegal Association, member
Oregon Women Lawyers Foundation, associate member
Portland Community College Paralegal Program Advisory Council, chair
National Bar Association, associate member
Civic

Plus
American Heart Associations Go Red For Women, executive leadership team, 2015
Oregon Area Jewish Committee

Board of directors immediate past, president
Past development committee chair
Cedar Sinai Park

Board of trustees, 2012-present; chair, 2020-present
Development committee, chair, June 2013-present
Cedar Sinai Park Foundation, president
Cascade AIDS Project

President-elect, 2017-present
Secretary, 2016-2017
At Large Executive Committee member
Development Chair
Board of directors, 2012-present
Clackamas County Victims Impact Panel, speaker
Susan G. Komen Race for the Cure, 2010 Race cochair
Oregon NARAL, past board member
Active in organizations that serve people experiencing intellectual and developmental disabilities, as well as various women's political organizations
Recognition
2016 Action Award, Cascade AIDS Project
Unsung Legal Hero of the Year Award, Daily Journal of Commerce, 2011
Quilted Northern—Soft & Strong Champions Award, 2010
Susan G. Komen Oregon & Southwest Washington—Strength of Many Award, 2009
International Paralegal Management Association—Community Spirit Award
International Paralegal Management Association—President's Award
Insights from Elise
"Creating a Successful Team Assistant Program: How to Grow Your Own Assistants," International Practice Management Association, 2019 Annual Conference (Oct. 2019)
"Cover Letters and Resumes: Getting in the Door," Portland Community College's Paralegal Career Day (Jan. 2019)
"What Employers Look for in Applicants," Portland Community College's Paralegal Career Day (Jan. 2019)
"PCC Paralegal Program Graduation," Portland Community College's Paralegal Program's graduation ceremony (June 2017)
"The 21st Century Paralegal, What Do Employers Need," Pacific Regional Conference, American Association for Paralegal Education (Mar. 2017)
"Improving Your Effectiveness Through Influence and Persuasion," webinar, International Practice Management Association (Jan. 2017)
"Tips and Guidance For Finding and Getting the Right Job," Portland Community College Paralegal Career Day (Jan. 2016)
"Improving Managerial Effectiveness & Influence," 2015 Annual Conference & Expo, International Practice Management Association (Oct. 2015)
"Reality Check: What I Want a Paralegal Candidate to Tell Me They Know," 2015 Pacific Regional Conference, American Association for Paralegal Education (Apr. 2015)
"PCC Paralegal Program Graduation" Portland Community College's Paralegal Program's graduation ceremony (June 2014)
"Portland Community College Paralegal Career Day: Interview Tips," Portland Community College's Paralegal Career Day (Jan. 2014)
"Student/New Paralegal Success Seminar," Oregon Paralegal Association (Oct. 2013)
"Interview Tips and Networking," Portland Community College's Paralegal Career Day (Jan. 2013)
"Mentoring & Cross-Training Your Staff: How to Connect & Innovate Our Most Valued Resource," 2012 Annual Conference and Expo, International Paralegal Management Association (Oct. 2012)
"Career Success Seminar," 2011 Convention, Oregon Paralegal Association (Oct. 2011)
"Changing Roles As Managers: Doing More With Less," 26th Annual International Paralegal Management Association Conference (Oct. 2010)
"21st Century Paralegal: What Employers Need" AAfPE 28th Annual Conference (Oct. 2009)
"Access to Jobs," AAfPE Pacific Regional Conference (Oct. 2009)
"Seminar for Success - Litigation," The Seminar for Success, Portland Community College (May 2007)